For the second time this year, Ojai Energetics partnered with Engage! introducing the CBD experience to wedding planners, photographers, caterers, luxury spas and hotels.
The CBD experience made its way to the red carpet of the luxury wedding business industry as part of the Engage! Gifting lounge. Ojai Energetics partnered with Engage! Luxury Wedding Business Summit for its 29th event at the Nizuc Resort and Spa in Cancun, Mexico.
Attendees included executives from hotels such as the Four Seasons Resort and Spa, keynote speakers Priya Parker, iconic celebrity event planners Marcy Blum and Todd Fiscus, and luxury publications including the Knot and Bizbash. The attendees were greeted with an array of coveted gifts including Ojai Energetics Full-Spectrum CBD Oil, as well as the popular CBD Coconut Oil.
"We wanted to introduce the leaders of the luxury wedding business and event producers how they can incorporate Ojai Energetics CBD experience into their food and beverage menus, gift shop, spas, and other business assets," said Will Kleidon, CEO, and Founder of Ojai Energetics. "Spending three days with the movers and shakers of the best in the luxury resorts and events industry afforded us an opportunity to build lasting and trusted relationships."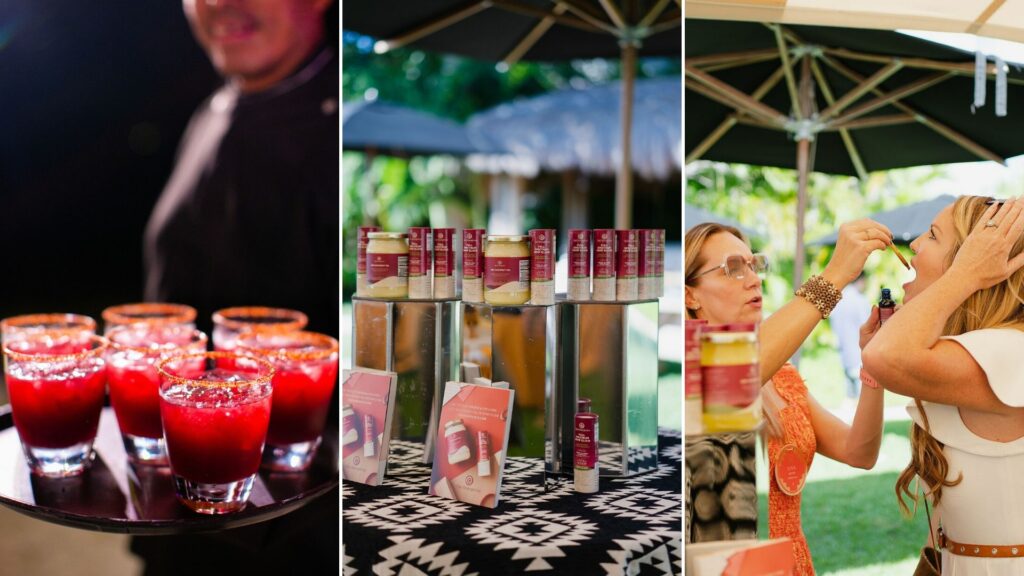 The Engage! summit brings together leaders in the luxury wedding industry, with a guest list that includes celebrity planners, creative entrepreneurs, luxury lifestyle experts, as well as international media. Speakers included industry experts and influencers Marcy Blum, Preston Bailey, and wedding media powerhouses such as Harpers Bazaar, BizBash, The Knot, and Martha Stewart Weddings.
In fact, CBD drops and full-spectrum CBD oil might be the secret sauce the wedding industry has been missing. How about the immediate effects that Ojai Energetics CBD products offer to keep stressed-out wedding planners from the bridezilla or a panicked groom cool, calm, and collected? This is thanks to the innovative technology that allows Ojai Energetics to deliver water-soluble CBD oil products of the highest quality.
About Engage!
Since 2008, Engage! luxury wedding business summits has produced 29 successful, sold-out events and brought together more than 6,500 luxury wedding and event professionals from all over the United States and over 50 countries, including Canada, Mexico, Australia, Dubai/United Arab Emirates, Great Britain, Italy, Brazil, Russia, Turkey, Kuwait, South Africa, China, India, the Caribbean and many more. It must be experienced to be truly understood. We invite you to join us for our next amazing summit!
Photo Credits: Rachel May Photography and Charla Storey