CBD Biologix – CBD Rich Oils
CBD Biologix is a product line of Ojai Energetics, and is innovated by Golden Mean Labs. The CBD elixirs we offer are the world's purest and most bioavailable, and are the first to be infused with superfoods. We are based in Ojai, California and are comprised of a team of visionaries, scientists, and medical researchers. We are dedicated to supporting a healthier living model that incorporates the use of CBD elixirs. We share decades of wisdom and experience and our commitment is to feeling and living our very best possible.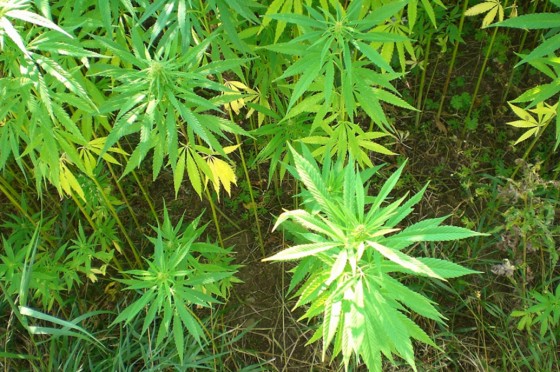 Our plants come from farms that are organic and sustainable. Our science and extraction processes are of the highest integrity and always petroleum product free. We research and employ the best methods for you to get the safest and most effective products in the world. We take our products seriously, we care as much about what you put in you and your loved ones' bodies as much as we do ours.

WHAT IS CBD: CBD is an abbreviation for cannabidiol and is found in the cannabis hemp plant. What makes it different from medical marijuana is that it does not contribute to inebriation or a "high" attributed to THC or tetrahydrocannabinol. There are many benefits to engaging in the use of CBD as a supplement. At CBD Biologix we urge you to embark on your own research via the top major search engines that are easy to find: www.ebizmba.com/articles/search-engines. Once you select a research tool of your choice you might want to explore the world of CBD benefits and how CBD can apply to your personal needs.
Our CBD is derived from oil produced from CO2 supercritical extracts of stalks and stems of the hemp plant. This oil is then infused in hempseed oil and is 100% federally legal. Like different strains of vegetables, hemp plants vary in their chemical content. Hemp grown for CBD is a different strain of plant than those grown for THC (the psychoactive component in certain strains of cannabis more commonly referred to as marijuana or weed). Although small trace amounts of THC can be found in the hemp used for CBD extraction, these trace amounts are not enough to promote inebriation. Our extract is legal under federal guidelines by containing less than 0.3% THC, and by being derived from hemp, not marijuana. Drug tested professionals should consult with their employer before taking our products. THC free formulas are in our future plans. Sign up below with your email to be notified as new products are released. Studies suggest that THC aids in the body's update of CBD.

Sustainable Farming Standards: In our dedication to bringing you the highest quality products on the planet, we hold ourselves to the highest of standards in our sourcing of pure and sustainable hemp. We ensure that the cultivation methods of the individual farmers are dedicated to the health of their crops, water, soil, and the people who grow them. You can always be sure that we will only use the finest ethically grown, clean and potent sourced materials available.
We are dedicated to health conscious business practices. No manufacturing lot of our elixirs is released until analytical testing insures label claims are met: the formulas are microbial, pesticide, herbicide and heavy metal free, and CBD content is accurate and verified by third party independently accredited labs. The results for each lot are posted on our website for your review. We will always stand behind the efficacy, transparency, and safety of our products.
CBD Benefits
All of our products promote and support overall health and wellness.
We cannot make any claims about the use of our products to treat or cure any disease.
We encourage a discussion with your own physician about the usage of CBD's.
* These statements have not been evaluated by the Food and Drug Administration.
Our CBD Rich Oils
CBD is a compound found naturally in hemp stalks and stems and is one of the most documented and studied cannabinoids.
CBD-A is the acronym for Cannabidiol-acid and is produced naturally in the hemp plant. Our oils have a ratio of 90% CBD to 10% CBD-A.
Hemp seed oil – cold pressed from organic hemp seeds, and due to its high ratio of omega-6 to omega-3 essential fatty acids, this oil has a high nutritional value as it matches the balance required in the human body. Besides providing immune support, other benefits include benefits for your brain, healthy skin, nails and hair, and heart health.
In addition to CBD and CBD-A phytocannabinoids, our oils contain a vast array of other phytocannabinoids, such as CBG and CBN. Beyond cannabinoids, there are many natural molecules and phytochemical compounds such as terpenes, carbohydrates, vitamins (including B1, B2, B6, D), chlorophyll, beta-carotene, fatty acids (including the optimal balance of omega 3 & 6), trace minerals (including iron, zinc, calcium, magnesium, potassium).
Hemp in the U.S.
Growing industrial hemp in the US at this time is in its infancy. It is lawful, however, to import into the US industrial hemp that is legally grown in other countries. We currently import from Europe where the hemp is grown with pride in conditions that allow it to be certified as Eco-cert. This European regulation standard exceeds growing standards of USDA Organic.