William(Will) Kleidon
Founder and CEO, Ojai Energetics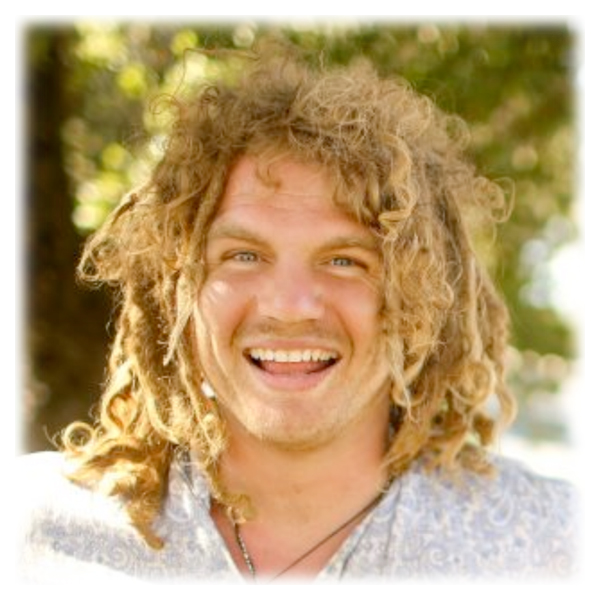 Professional Highlights
Founded Ojai Energetics, a company that is leading the world in developing CBD and CBD delivery methods for treatments and beneficial nutritional combinations.
Apprenticed with one of the world's leading experts of permaculture at Permaculture College, Australia.
As Founder and CEO of Ojai Energetics, Will Kleidon helps provide consumers with cutting-edge, science-driven organic nutraceutical and medical food products for achieving optimal physical and spiritual health. With Ojai Energetics, Will aims to provide the purest, healthiest, and most ethically produced CBD product on the market that provides people a viable key to living the most effective and healthiest life possible.
Prior to founding Ojai Energetics, Will studied permaculture in Australia where he apprenticed with one of the world's leading experts, Professor Robyn Francis, at Permaculture College Australia. There he received the second highest nationally accredited certification in Permaculture Design. At just 17 years old, Will used his interest in helping people and the planet to coordinate a sustainability festival with 25 organizations and 500 attendees.
Will is based out of Ojai, California, where he has planted over 100 trees to organically build back the topsoil on his five-acre ranch.
Ojai Energetics Story:
One day, studying various Permaculture plants, Will came across people discussing hemp and its amazing potential to help heal humanity and the planet. Will had long known that hemp was a profound plant, and with further research he discovered that what he knew was just scratching the surface. He has since learned that hemp can fuel cars, replace the petroleum-based plastics industry, make anti-fungal and anti-microbial fibers and clothes, and produce paper. Hemp is a complete protein source, it can produce medicine for countless conditions, and it has the optimal balance of omega 6 and 3 fatty acids for humans. It creates Ozone, can replace concrete, and can be raised sustainably in polyculture systems!
While researching hemp's legality in the US, Will came across an article about how a CBD-rich oil, which is a non-psychoactive derivative of hemp, was federally legal to sell in the US, just like hemp seed oil. He learned that CBD was deficient in our bodies, and how numerous studies have shown it to be vital for optimal health and living. He looked for a good product to try and could not find one that he would want to put in his body. He knew he had to help as many people gain access to safe, pure, and high-quality CBD products as he could. So, using his network of health, science, and sustainability professionals, he set out to form a value-driven company that could provide the purest, healthiest, and most ethically produced CBD products on the market. Ojai Energetics was born.
Stanton Barrett
President, Ojai Energetics
Professional Highlights
28 years in the entertainment industry as a film and commercial director, Hollywood stuntman, NASCAR driver and Izod Indy Car Driver.
Served on the Executive Board of Directors for non-profit FAIR Girls, which works to prevent the exploitation of girls worldwide with empowerment and education.
Extensive experience with product development, branding, global marketing and sales.
There is a growing number of athletes turning to CBD for the well-researched health benefits. Ojai Energetics President, NASCAR driver, businessman, Hollywood director, and longtime stuntman Stanton Barrett has witnessed the positive effects of CBD hemp oil for athletes and consumer alike. Barrett's career spans nearly three decades of highly physical work both in television and film, as well as a career as a professional race car driver in the most elite forms of auto racing. Stanton's passion follows in step with his godfather Paul Newman, to help people with illnesses and quality of life.
Stanton says: "My body has endured some serious injuries, long-term side effects, along with significant aches and pains. I am a firm believer in its effectiveness and have witnessed firsthand its ability to provide support for post sport recovery and overall wellbeing. I can't stress enough how valuable this phytonutrient is for athletes like myself who suffer the consequences of an active lifestyle and career. We need to break down the stigma associated with this natural plant and its cannabinoids that effectively work with our body's own endocannabinoid system."
His entertainment and racing career of almost 30 years has given him experience with product development, branding, distribution, manufacturing, product placement and sales and strategic marketing both in national and global markets. He has worked on over 250 productions as a stuntman, stunt coordinator and 2nd unit director. Stanton is also a highly accomplished snowmobile racer, extreme skier and snowboarder, an expert mountain biker, professional motocross racer, a surfer and scuba diver. He has run a limited schedule in the NASCAR Nationwide Series since 1992 with over 200 starts. He has competed in 25 NASCAR Sprint Cup events since 1999 and in 2009 raced in five Izod Indy Car races.
Stanton founded his own charity, 4caring.org focused on family and child hospital support and athletes, and has served on the Executive Board of Directors for FAIR girls. He now works with children with terminal and mental illnesses and handicapped individuals and world class athletes.