Raw Recipes – CBD Essential Oils
In a world where you practically have to be an organic chemist to understand what you are putting in and on your body, Ojai Essential Oils brings you back to simplicity . . .
We would like to share our Raw Recipes that you can make at home. By using our oils and ingredients, you can purchase from your local community, reduce your carbon footprint, and use your own up-cycled containers. Please share these ideas with others, as just a few key ingredients can replace so many products and contribute to our well-being and connection to the world around us.
Inspired by the balance of Nature . . .
We at Ojai Essential Oils have been experimenting with so many different applications for our Aromatherapy oils and wanted to share our experience with you. As well as the Body, Mind, Emotion and Spirit Well Being our blends facilitate through the science of Aromatherapy, they can be used in a variety of DIY creations.
Sugar/Salt Healing Body/Foot Scrubs:
1 cup sugar or salt – we like to use natural varieties of either – Himalayan Sea Salt, Dead Sea Salt – or something with the mineral content intact, or raw sugars. Then choose your favorite oil and mix together until the consistency is very thick and grainy. Coconut oil has great antibacterial qualities, while olive oil and Shea butter tend to be thicker. This is where you can get really creative. Choose your favorite Rainbow Valley Essential Oil or blend. Mint is refreshing and tingly, Lavender is relaxing and soothing, and Body Cleanse is light and citrusy. You will be hitting all of the meridian points on your body, as they meet at the hands and feet, so in addition to the wonderful scrub, you will also be balancing energy points throughout your entire body. The Ormus in our Oils adds a healing energy to benefit Body, Mind, Emotions and Spirit.
Dreaming would be wonderful before bedtime. Using Align in the morning will clear out energy fields and give you a nice recharge, and Soothe is just perfect for those experiencing any dis-ease in the foot area.
Add a little Bentonite Clay to the original mix and it will pull out toxins from your skin – just leave it on a little longer. You can also add a little of your used organic coffee grounds to the mix as an exfoliant and skin refresher.
You really only need a few drops of the Ojai Essential oils, so you can make this as needed for a very long time. Share the love with friends as a gift or girls spa day.
We have made an amazing DIY toothpaste, using our Raw Remedies Mint Oil with Ormus, Raw Organic *Coconut Oil, and Aluminum Free Baking Soda. This great blend leaves your teeth so clean and your gums healthier every time you brush.
* Coconut Oil contains lauric acid, capric acid and caprylic acid, which make it antimicrobial, antioxidant, anti-fungal, and antibacterial.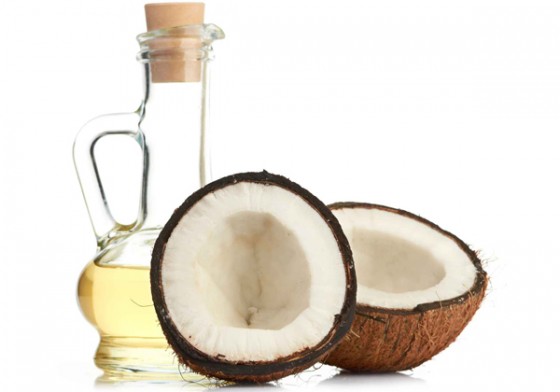 Coconut Oil assists with the health and general maintenance of skin; it nourishes the skin and exfoliates dead skin cells. The 100% pure lemon, tangerine and orange essential oils combat bacteria underneath the top layer of skin to fight acne. These essential oils deliver the necessary nutrients and oxygen to the outer layer of the skin as well as the blood vessels, helping to repair delicate skin tissue and spider veins. The skin can rejuvenate itself very quickly when the nutrition for healthy cellular duplication is readily available.
Coconut Oil can be used for a healing massage oil as well – just add a couple drops of your favorite essential oil to enhance the experience for Body, Mind and Spirit Well Being.
Adding a few drops of any essential oil to a mister bottle with pure water is so refreshing and rejuvenating to cool off on a hot day too.
Add a few drops of any oil to a pan of simmering water on the stove or a diffuser to refresh the energy of your entire house, and those in it. Great for busy households, healing centers, massage therapists and anyone wanting their environment to be more peaceful.
Sunscreen:
We have experimented with a wonderful DIY sunscreen using Coconut Oil as the base, adding some organic brewed coffee, Green Tea, and your choice of Body Balance, Lavender, or Cleanse Pure. Cleanse Pure Blend is a combination of lemon, tangerine and orange. The Cleanse Pure blend exfoliates dead skin cells while delivering nutrients such as vitamin C and oxygen to the outer layer of the skin as well as to the bloodstream.
If you have lighter skin and need more protection, add some Raspberry Seed Oil which has an SPF of around 30. This is great to put on after a shower or bath, to heal and protect your skin throughout the day as well.
DIY Deodorant
2 Tb. coconut oil
1 Tb. baking soda
3 Tb. arrowroot powder
5 drops essential oil