With the increase in popularity and accessibility of cannabidiol (CBD), an up-and-coming trend is combining the natural powers of CBD and coffee. The duo is known to help achieve something called flow state, take away the morning jitters, as well as curate your mood.
CBD Coffee Benefits
CBD Coffee and Flow State
If you think coffee is the answer to your peak performance, try adding a few drops of Ojai Energetics hemp elixir to your favorite cup of Joe. 
Your flow state refers to when your consciousness is in its optimal condition. You may have also heard it called "being in the zone," "peak experiences," "the forever box," a "runner's high," "being unconscious," or other terms. 
When you are in the flow state, you perform your best and feel great. You feel entirely focused on a given task with rapt attention. That focus may also include distortion of your sense of time and your sense of self disappearing. 
The term "flow" comes from early research by Mihaly Csikszentmihalyi. In his study, participants described feeling that everything, including actions and decisions, flowed into the next.
Studying Flow State Beyond Coffee and CBD
A recent study began by Ojai Energetics, UCLA, and Steven Kotler's Flow Research Collective is looking at CBD's impact on flow state, including how long it takes to enter flow, its depth, and the recovery process.
This research into flow and CBD is still in the early stages, but people are already making the connections between them. There is anecdotal evidence that CBD helps people enter a flow state, and this ongoing research hopes to provide scientific evidence to back it up.
CBD Coffee and Terpenes
When you opt for CBD coffee with Our 100% organic, water-soluble, full-spectrum CBD, you will also get to benefit from its terpenes. These compounds are responsible for the smell of plants, and they are present in every plant that smells in some way. Hemp has a range of terpenes, depending on the strain.
Each terpene interacts with your body in a slightly different way. Limonene, for example, interacts with the brain's dopamine receptors and with the gut. For instance, beta-caryophyllene works with CB2 and vanilloid receptors to help with temperature modulation and modulating inflammation while exercising.
Recipe Ideas for CBD Coffee
You can turn any drink you love into a CBD infused beverage, including coffee. Just add several drops into your favorite drink, whether it is coffee, tea, fruit juice, or your favorite cocktail. When starting with CBD coffee, try adding about three droppers to your drink. Supplement this with another one or two droppers worth of Ojai Energetics CBD elixir to get the general support you want for your endocannabinoid system.
"I like to use the coconut oil in my morning coffee since I've found that it helps clear the morning 'brain fog," said CBD expert Will Kleidon, the CEO, and Founder of Ojai Energetics.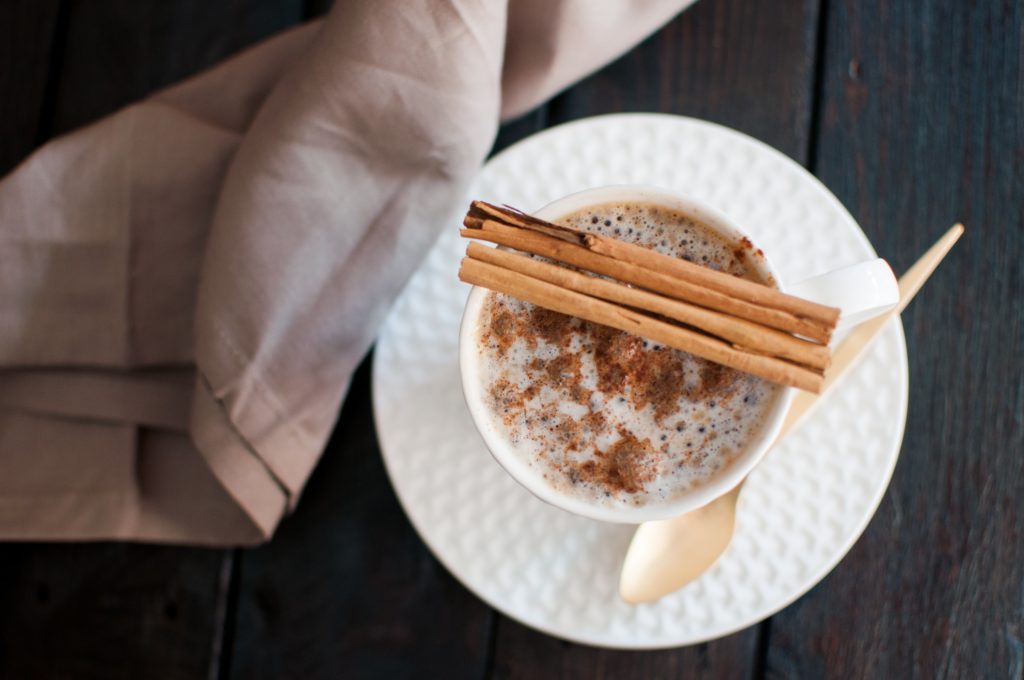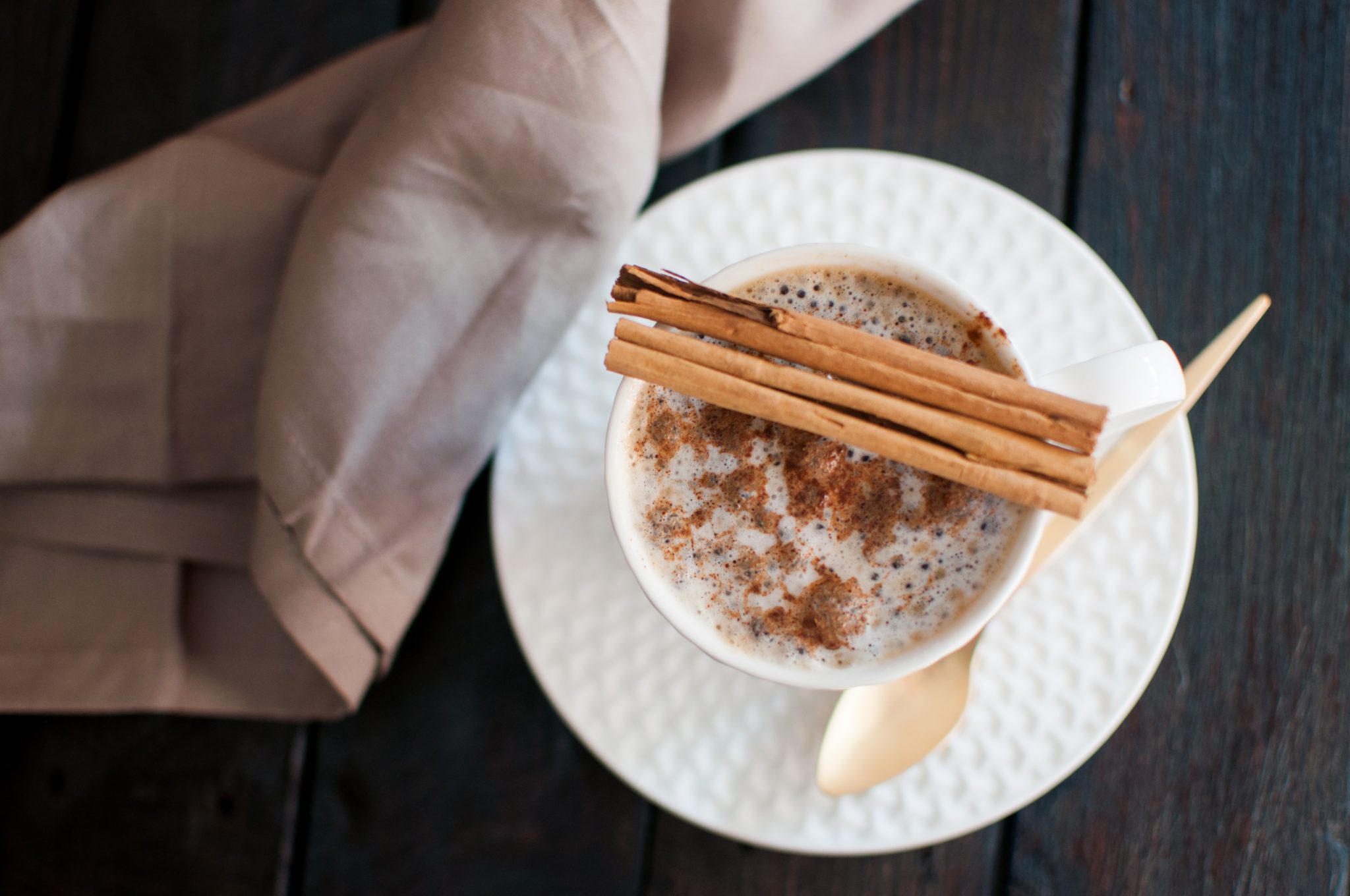 Health Boosting Coffee and CBD Recipes
Coffee With CBD, Cinnamon, and Honey
Our favorite CBD coffee recipe combines your favorite hot beverage with honey, cinnamon, and water-soluble CBD. Each of these ingredients provides its natural benefits. As a bonus, this recipe also uses CBD Coconut Oil.
Water-soluble CBD:

Water-soluble CBD acts much more quickly than its counterparts, allowing

Ojai Energetics' water-soluble CBD

to be the fastest-acting CBD oil available. It also has the best bioavailability.

Cinnamon:

Cinnamon features antioxidants and has anti-inflammatory properties.

Honey:

Honey contains vital antioxidants, including organic acids.

Coffee:

In addition to boosting energy levels, coffee may help burn fat. It is also a great source of vitamins B2, B3, and B5 plus manganese and potassium.

Coconut Oil:

Coconut oil has healthy fatty acids.
This combination is our Synergy Coffee recipe. You will need:
Start by pouring your coffee into a cup, leaving enough space for the other ingredients. Add in the coconut oil to add some richness and a bit of water-soluble CBD. Then add our Super CBD elixir, along with the cinnamon and honey. Use a whisk to whip the drink thoroughly.
You will be ready to enjoy your delicious and health-boosting coffee.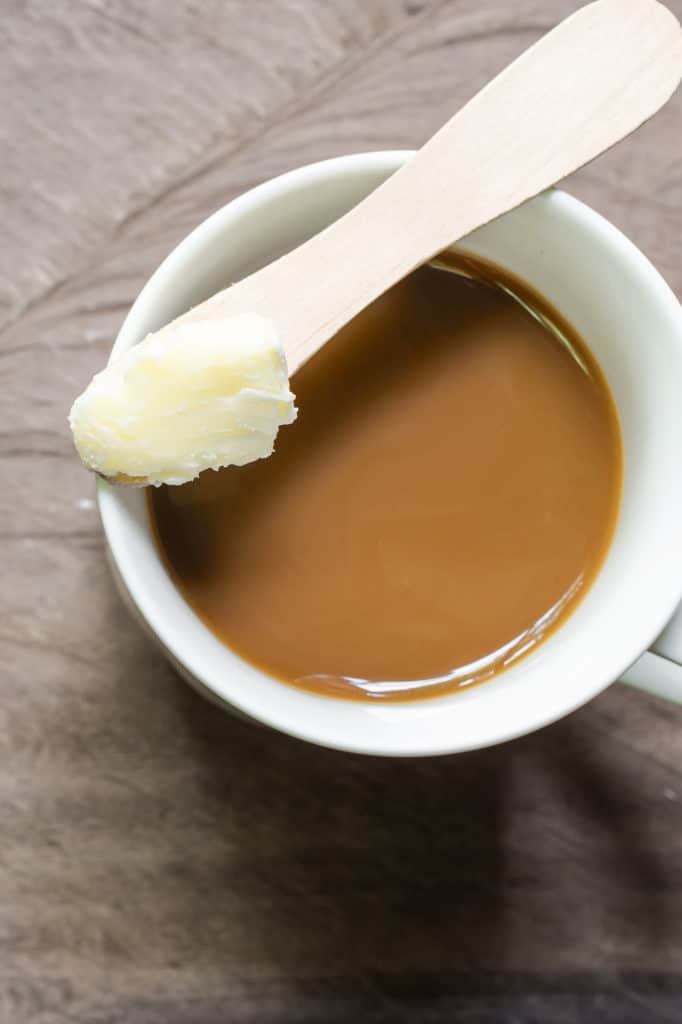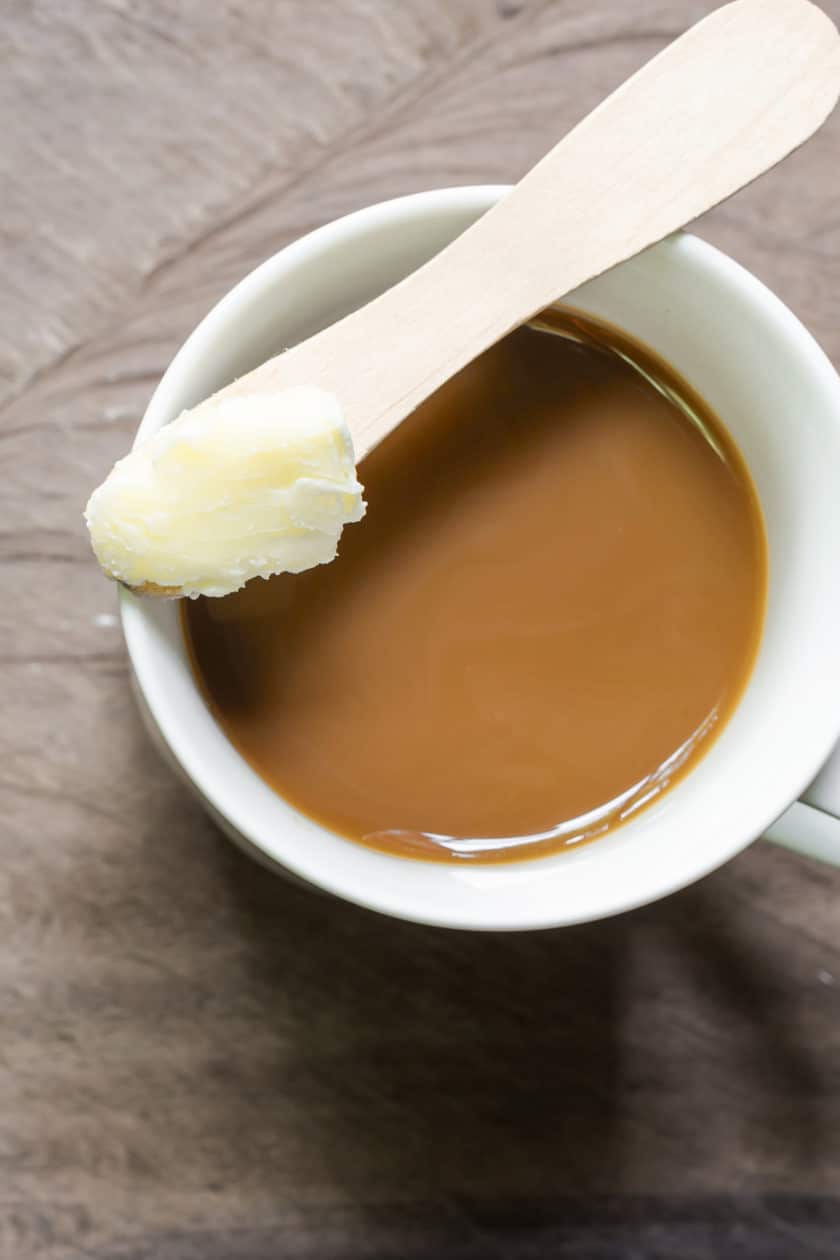 CBD Butter Coffee
If you are a fan of the trend of adding butter to your coffee, then this CBD infused version will be a delicious pick-me-up that enhances the benefits of your favorite coffee.
To make it, you will need: 
1 cup of fresh coffee

1/4 dropper of Ojai Energetics CBD Elixir

1 to 2 teaspoons butter

Cardamom or cinnamon powder

Optional dark chocolate shavings
Once you have all your ingredients, pour the coffee into a container you can use with a blender. Add all the ingredients, except the optional dark chocolate shavings, to the blender as well. Blend your mixture for 20 minutes. This is a long time, but you want it to foam up for volume and flavor.
Once you are done, transfer the buttered CBD coffee to your favorite mug and add the chocolate shavings if you want.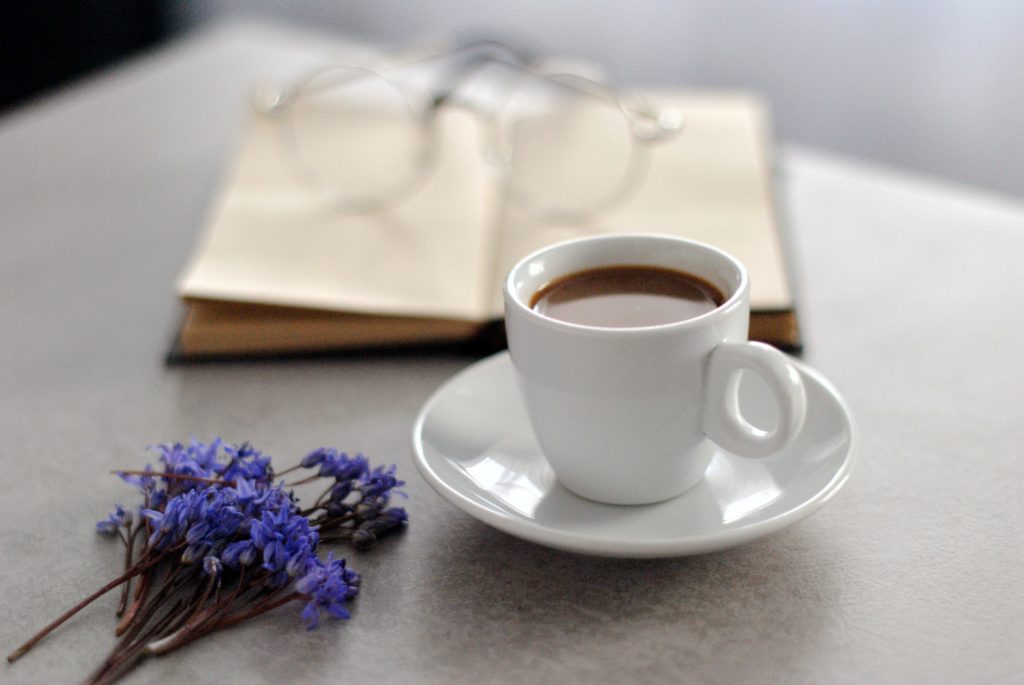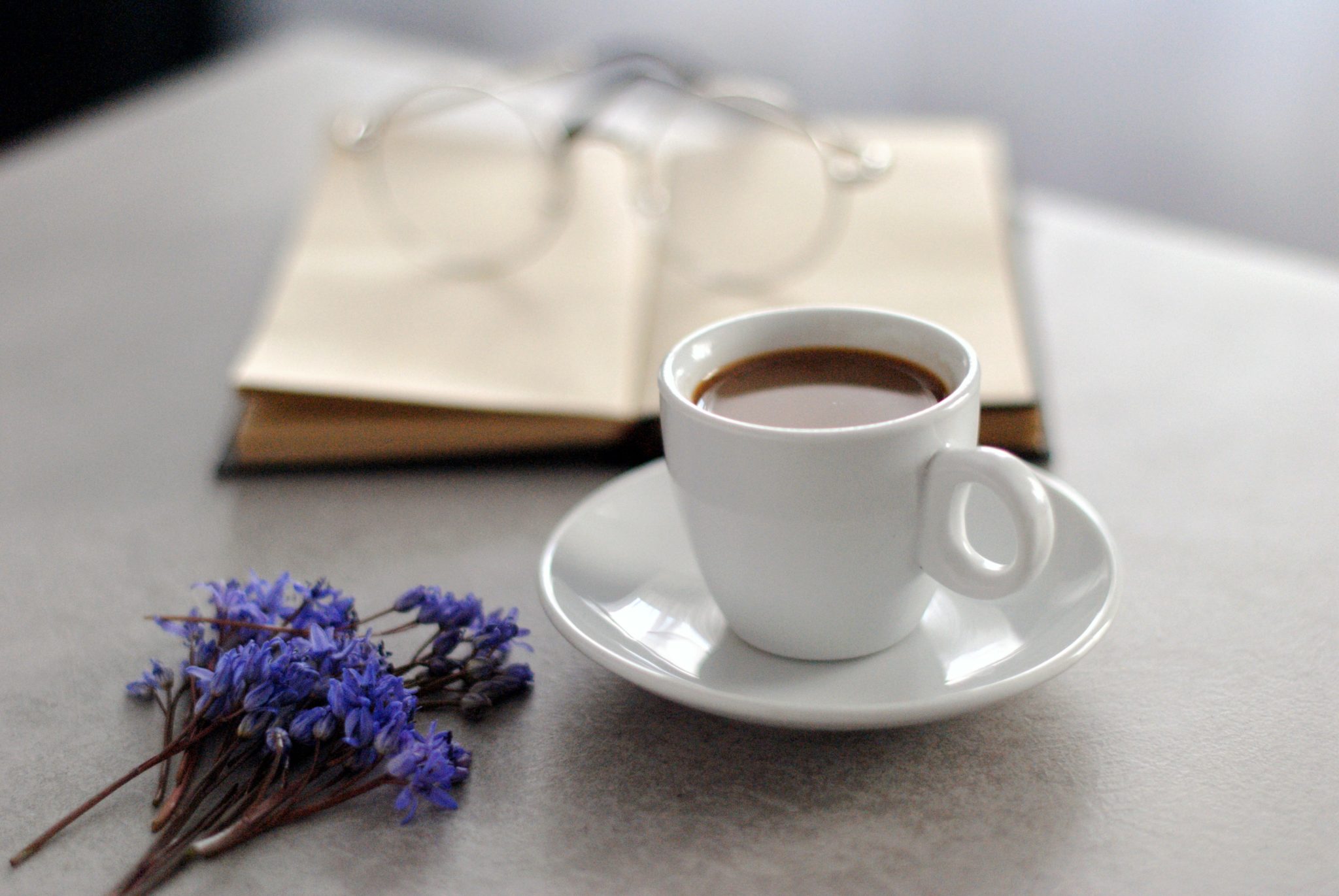 CBD Infused Lavender Latte
This is a delicious upgraded version of a latte that includes your homemade simple syrup.
You will need:
1/4 dropper of Ojai Energetics CBD Elixir

2/3 cups of strongly brewed coffee

1/2 cup of milk of choice

1/4 cup of dried lavender

1/2 cup of water

1/2 cup of white sugar
Start by turning the last three ingredients, the dried lavender, and water, into a simple syrup. Put the lavender and water in a small saucepan and let it boil. Lower the heat, so it simmers for two or three minutes. Take it off the heat and let it fully cool. Strain out the buds, leaving the lavender water behind.
Take a clean saucepan and add the sugar with two or three teaspoons of your lavender water. Let it boil, then lower the heat and simmer the mixture for four minutes, occasionally whisking. Whisk in the rest of your lavender water. You will only add two tablespoons of this simple syrup for your CBD lavender latte.
Once you have your simple syrup made and everything else is ready, grab your ingredients. Put your coffee in a mug and stir in the simple syrup. Add a dropper or so of Super CBD. Use the microwave or stove to heat your milk before frothing it. Pour your frothy milk over the coffee and enjoy. Consider adding some dried lavender to the top for decoration.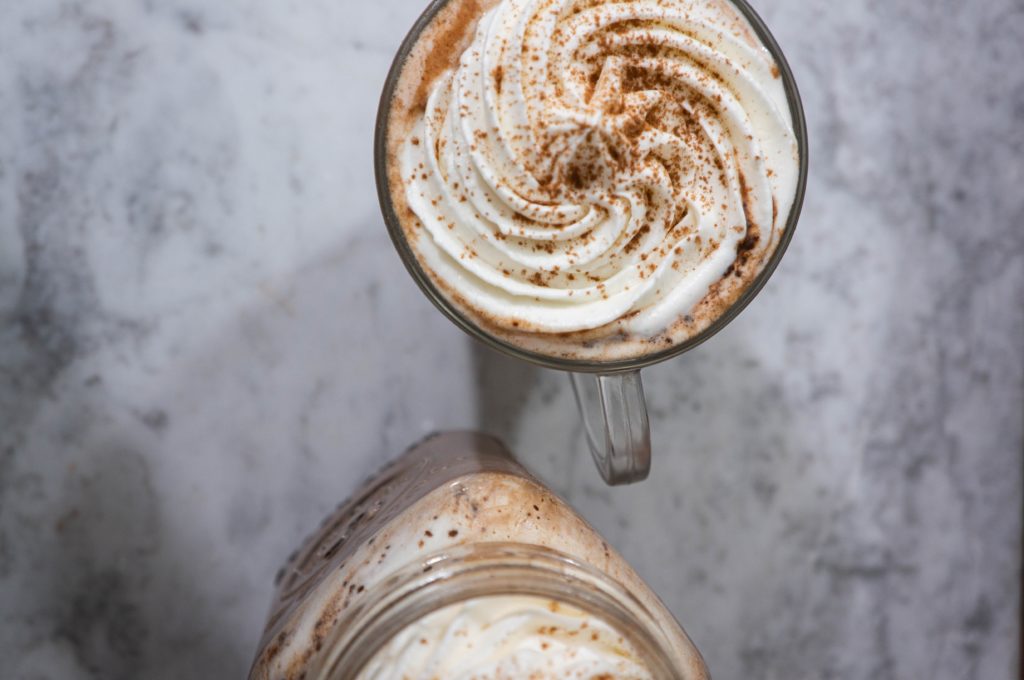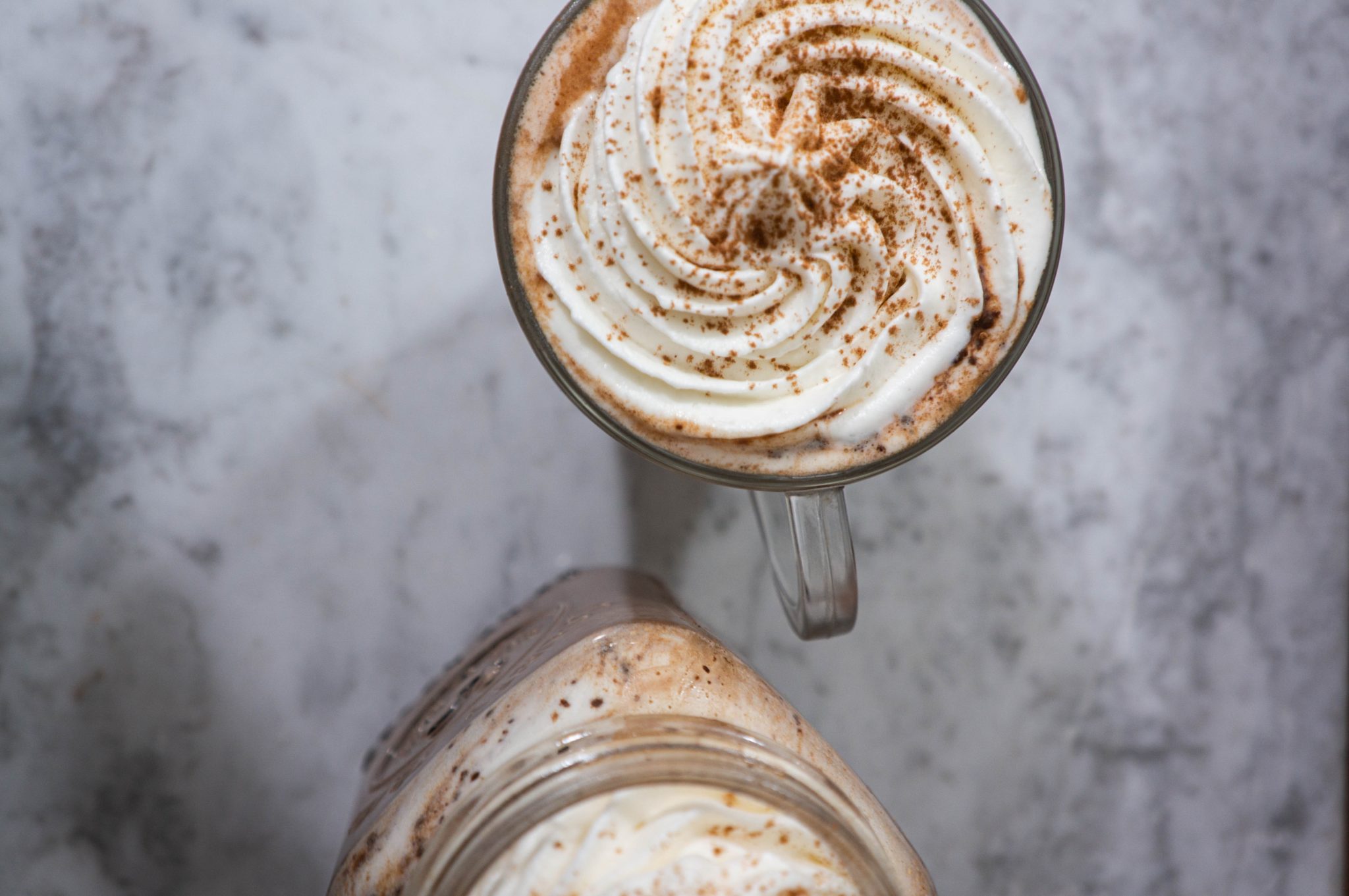 CBD Infused Pumpkin Spice Latte
If you are a fan of pumpkin spice lattes, you will love being able to make this coffee at any time of the year to enter the flow state. Just know that the recipe does require a saucepan and stove, so it is a bit more involved than some. 
You will need to gather:
2 cups of milk of choice

1/2 cup coffee granules

1/4 Dropper

Ojai Energetics CBD Elixir

Two tablespoons pumpkin puree

1/2 tablespoon pumpkin spice

Two teaspoons of sweetener

Two teaspoons vanilla extract

Whipped cream, optional

Cinnamon and nutmeg, to taste
Start by putting the milk, sweetener, and pumpkin puree in a pan (without heat) and whisking them together. Then heat it with a medium flame, continuously stirring to stop it from boiling. Remove it from the heat and whisk in the CBD oil, pumpkin spice, and vanilla extract, without stopping mixing it. Add your coffee and keep whisking until your drink gets frothy.
Heat the contents of the pan until it reaches your desired temperature. Pour it and top it with optional cinnamon, nutmeg, and whipped cream.
Turn Any Coffee Into CBD Coffee 
If you love our cinnamon and honey CBD coffee but don't have the time to make it at home, you can also head to your local coffee shop and get something similar, or any other coffee you love. Then add three droppers of our Ojai Energetics CBD elixir, and you will have delicious CBD infused coffee. Start your day with CBD coffee the Ojai Energetics way.
At Ojai Energetics, we offer a variety of CBD products that you can use to support a healthier lifestyle. In addition to our CBD Coconut Oil for cooking, we also offer a CBD Sports Gel for those with active lifestyles.