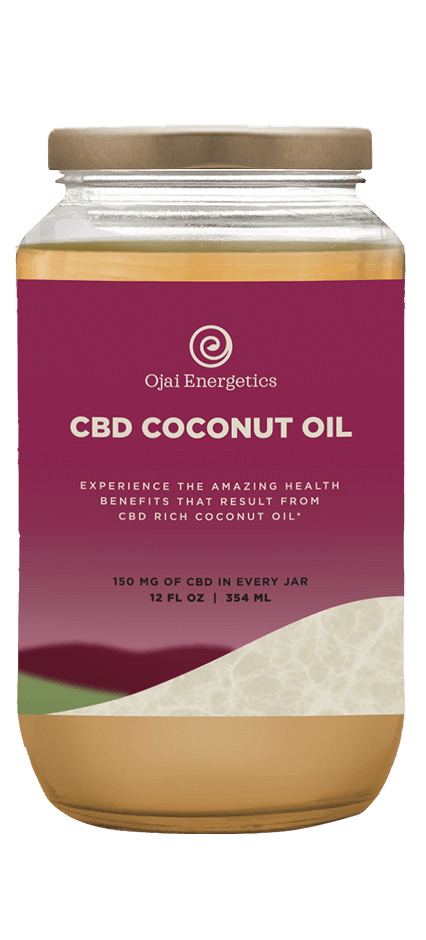 Biodynamically grown raw, virgin, and cold expeller-pressed, this creamy taste of the tropics is great for smoothies, spreads, and enhancing your favorite recipes. Or use it in your beauty routine in place of regular coconut oil. Full spectrum CBD coconut oil is great for massages, hair treatments, and skincare boosters.
Most raw virgin coconut oil is from dehydrated coconuts, and ours is from fresh pressed truly raw coconuts. This keeps the enzymes and nutrients intact for a truly living raw virgin coconut oil.
Features
Combines two of nature's most powerful superfoods
Versatile – Use it however you would use other coconut oils
Raw, organic, virgin coconut oil
Certified organic coconut oil from family farmers who receive fair trade payments
Ingredients
This CBD-infused coconut oil only contains two ingredients: certified organic raw virgin coconut oil and our full spectrum CBD hemp extract.
The ingredients are all organic, and the use of superfoods creates an oil that is perfect for nearly any use. Both our full spectrum hemp extract and coconut oil are known as superfoods, thanks to their robust health benefits.
Coconut Oil: While coconut oil is considered a superfood, not all are created equally. Most companies heat their coconut oil during processing, resulting in a nutty flavor and no enzymes. By contrast, Ojai Energetics uses raw, virgin coconut oil that still contains all its healthy fats and enzymes. Our coconut oil is also ethically sourced, as we get it from Indonesian family farmers that we know. Our farmers grow the coconut biodynamically, and they receive fair trade payment.
Just some of the benefits associated with coconut oil that earn it the title of superfood include its healthy fatty acids.  It may also have antimicrobial effects, reduce hunger, boost brain functioning, improve focus and promote a healthy endocannabinoid system.
Hemp Extract: Our certified organic hemp extract is made using flowers from certified organic hemp.
Humans have been consuming and using hemp for thousands of years.  For our coconut oil we use a fat soluble format which makes it ideal for topical useage.  The entourage of cannabinoids nourishes our skin and hair for optimal health and glow.
Dosage
Each jar contains 150 milligrams of CBD in 12 fluid ounces (354 milliliters). There is also a smaller 5 oz container with a similar concentration per fluid ounce.
Directions
This superfood powerhouse can be used anyway you would use regular coconut oil. Here are a few suggestions:
You can use it for a next level massage.
Apply post work out after using our sports gel for long lasting effects.
Use it for leveled up oil pulling.
It deeply nourishes dry skin.
Your dry hair and scalp with thank you.
Add a few tablespoons to your bath and experience the glow and buzz our celebrity friends use as a secret game changer.
You can use this CBD coconut oil in place of coconut oil in your favorite recipes, from smoothies to cooking.
All of our products are the result of careful research and development. We always confirm the quality of our CBD products via third-party lab testing. You can easily view the official lab testing certificate for our hemp-infused coconut oil.

100% MONEY BACK GUARANTEE
SECURE ORDERING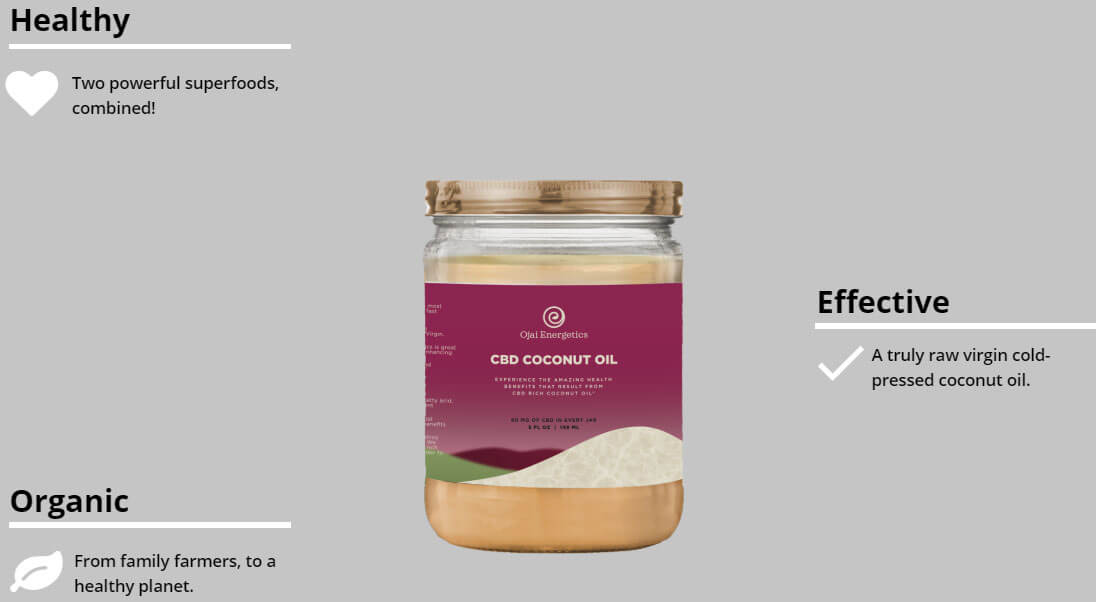 We searched the globe for the best coconut oil on the planet. Most coconut oil is heated, which creates a nutty taste, and kills off the enzymes. Our oil is truly raw and virgin, alive with enzymes and all the healthy fats that synergize perfectly with the CBD-rich hemp oil made from certified organic hemp flowers.
Not only is the coconut oil certified organic, but it's grown biodynamically from family farmers that we know in Indonesia. They are paid fair trade, so not only are you supporting a healthy planet, but also the people who grew and made this luscious superfood. 
CBD Coconut Oil Frequently Asked Questions