How to Use Ojai Energetics Full-Spectrum Hemp Elixir
Our Most Advanced Water-Soluble CBD Oil
Dispense a 1/4 of the oil in the dropper under your tongue and take note of how the CBD oil tastes. Continue to administer a 1/4 dropper at a time until the bitter taste becomes sweet, like honey.
Continue one drop at a time until it tastes 100% sweet like honey, and then stop. If everywhere except the back sides of the tongue are sweet, stop.
You have now taken the perfect dosage of CBD oil for your body for that particular day. If, after five minutes, you still desire additional effects, please repeat these steps.
Because of our bioavailability, our CBD products are at least 20 TIMES MORE POTENT THAN OTHER CBD PRODUCTS.
Do not exceed 8 full droppers of our full-spectrum CBD oil in a single day, unless directed by your health practitioner.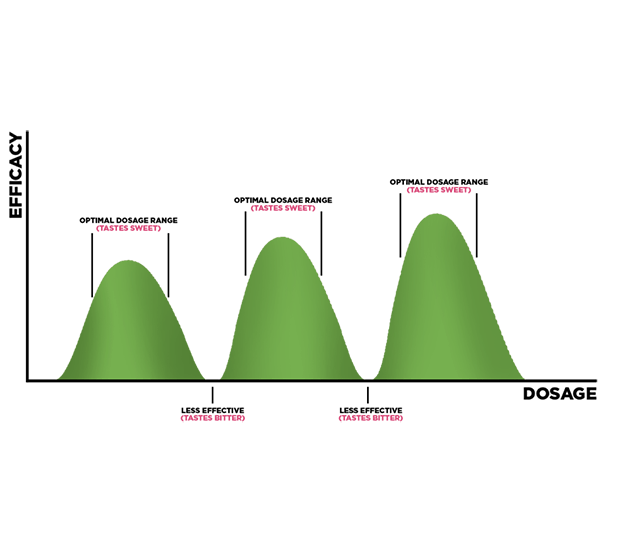 CBD has an inverse effect, which means you'll become more sensitive to the effects of CBD as you continue usage. As a result, you will be able to consume less CBD for the same results. After one week of using CBD, you can start your dosage at Step 2 above.
CBD has multiple curves of efficacy (the ability to produce a desired or intended result). The optimal dose for CBD is balanced in the middle of the curve.
For each sequential sweet-tasting dosage peak, the higher you go within the optimal CBD dosage range, the more systems it will balance. The taste of CBD will change from bitter to sweet when you go through the curves of efficacy. You always want to complete your dosage when the CBD tastes sweet, not when it still tastes bitter.
Most CBD users find that 2-3 droppers of CBD is their optimal range at the beginning of their CBD usage.
Please note: CBD can act similar to grapefruit in that, after consumption, prescription medications take longer to metabolize. Consult your health practitioner before using CBD.
Additional Uses
for CBD Oil