Were you charged with bringing the drinks to the holiday party this year? Skip the expected case of craft beer and get ready to really wow everyone with a batch of this festive CBD sangria. 
Why sangria? While you might associate infused wine with summertime sipping, it's actually just as great in the colder months. A nice dry, fruity red wine like Cabernet Sauvignon melds wonderfully with festive cranberries, warm cinnamon and zesty orange peel — flavors that just scream "holiday party." 
Plus, sangria is super easy to make ahead of time. Just mix everything together and refrigerate for a few hours to infuse all those wonderful flavors. Then, all you have to do is bring a little Champagne and ice to the party, and you're good to go! 
What Happens When You Mix Alcohol with CBD?
If you're worried about mixing alcohol with CBD, you should know that it's pretty safe. Of course, everything in moderation — so be sure not to overdo it at the punch bowl. 
Here's how alcohol and CBD work together: Since both help calm you down, you'll likely feel a noticeable decrease in anxiety when you sip a CBD-infused drink. That makes this sangria ideal for a work party! 
Here's another good reason to add a dose of CBD to your cocktails: while it amps up the calm factor, it might actually help temper the negative effects of drinking. While there isn't a sufficient amount of research to sufficiently prove it yet, preliminary studies show that CBD might be able to keep blood alcohol levels down, while protecting against cell damage caused by drinking.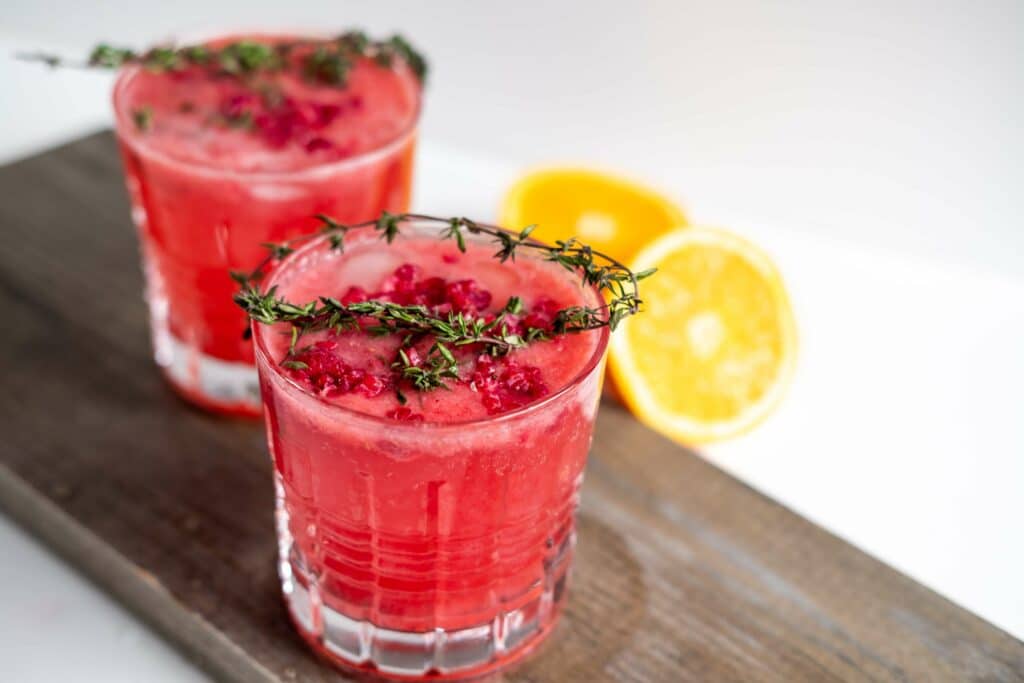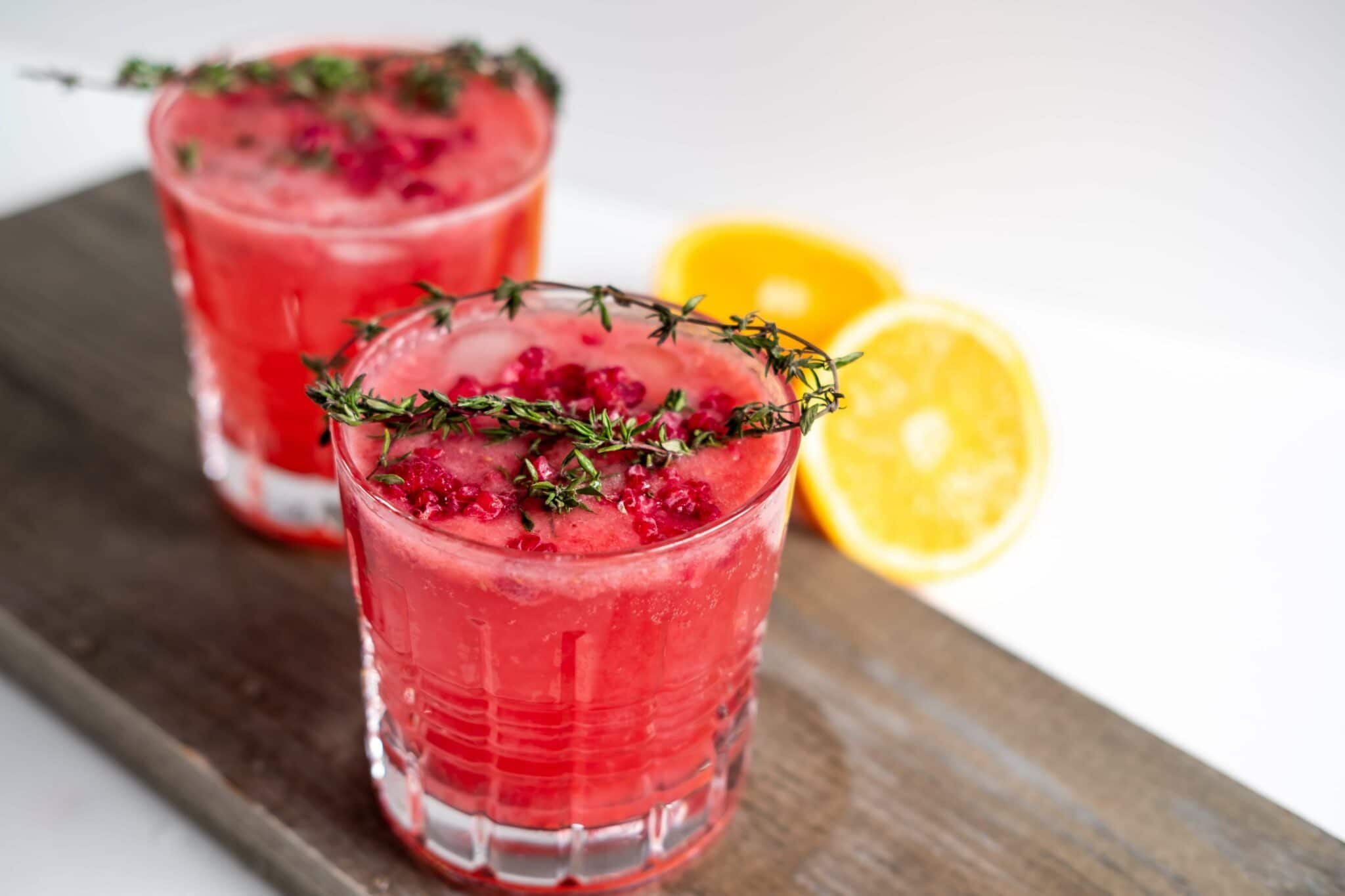 Now let's get to mixing!
Wintertime CBD Sangria Recipe
Ingredients
2 bottles Cabernet Sauvignon

1 cup of orange juice

1 cup pomegranate juice

1 pear, diced

1 orange, thinly sliced

1 apple, sliced into chunks

1 cup fresh cranberries

½ cup pomegranate seeds

4 sticks of cinnamon

8 droppers of

Ojai Full Spectrum Hemp Elixir

 

1 bottle of Champagne, ginger ale or seltzer

Ice, for serving
How to Make It
Mix all ingredients up through the hemp elixir in a large pitcher. Stir, then refrigerate overnight. 

When ready to serve, add ice to glasses and fill with sangria, leaving a bit of room at the top for Champagne or the fizzy drink of your choice. Enjoy!