Ojai Energetics was established in 2014 and has gained a solid following thanks to its high-quality hemp products. As an ethics-driven company, we are known for regenerative farming practices and dedication to 100% organic production. Our goal is to bring ancient healing practices and modern innovations together to provide high-quality and affordable CBD to everyone. We pride ourselves on the value we give our customers, which shows in these reviews.  
What is Water-Soluble CBD?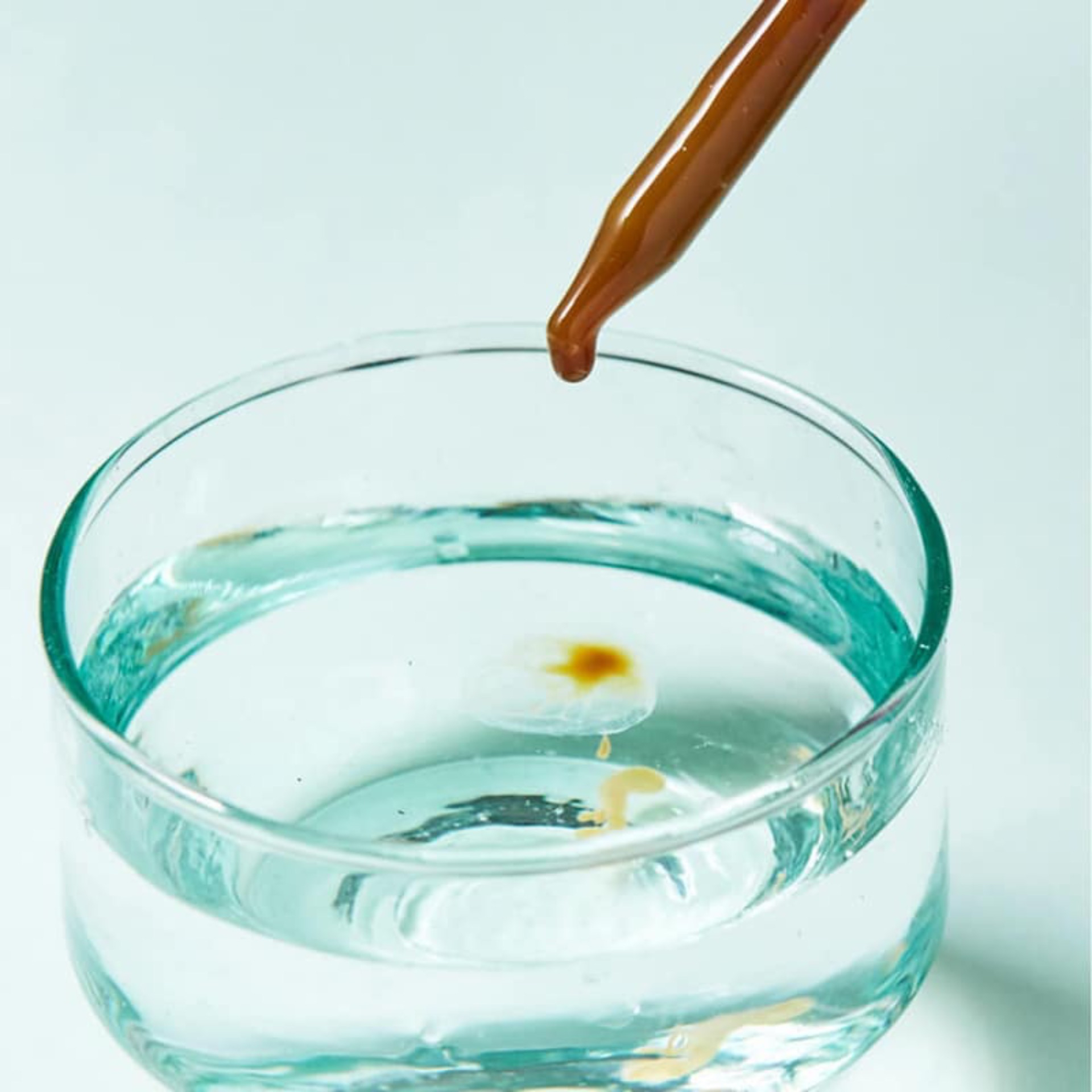 In water-soluble CBD products, molecules are already encapsulated in water, bypassing the lengthy breakdown in fat-soluble CBD. Water-encapsulated organic CBD enters the blood faster, safer, and more effectively than fat-soluble derivatives. 
When ingesting fat-based CBD, it will go through first pass digestion, where up to 90% is destroyed. This occurs because the body naturally blocks fat from immediately entering the bloodstream until digestive bile solubilizes the oil. The body absorbs at best 10% of the CBD eaten, and it'll take longer for the product to take effect.
Why Ojai Energetics?
We believe in providing high-quality hemp products for optimal living. We do that as a public benefit corporation, following the triple bottom line: putting people and the planet first, and then profit. Our unique, patented technology allows our water-soluble CBD products to act faster, use less energy, be more effective, and all come with a 100% customer satisfaction guarantee. 
Unique, Customizable Dosing Method
We recommend using our honey-dosing method to maximize benefit from each drop. This method only works with our formula. Your body will tell you when you've received an effective dose when the taste of the tincture becomes sweet. The taste changes when your cannabinoid receptors light up, signaling you're at the perfect dosage. You can use this method in 3 simple steps:
Step 1: Dispense 1/4 of the oil in the dropper under your tongue and note how the CBD tastes. Continue to administer a 1/4 dropper at a time until the bitter taste becomes sweet, like honey.

Step 2: Continue one drop at a time until it tastes 100% sweet, and then stop. If everywhere except the back sides of the tongue are sweet, stop.

Step 3: If, after five minutes, you still desire additional effects, please repeat the first two steps.
You have now taken the perfect dosage of CBD for your body for that particular day! Check out our dosage guide for more information. 
If you want an alternative dosing option, try the below method:
Step 1: For your first day, take 3 full droppers at once.

Step 2: After the first loading dosage of 3 full droppers, take one to two full droppers daily for general health.
Reviews of Ojai's Full Spectrum CBD
"Today I got full REM sleep. I wake up feeling good, clear, and ready to take on the day. Thank you Ojai Energetics."
"This is a miracle substance! I have been taking a dropper-full a day for the last week; I feel clean, clear and bright, and the best I have felt in years! Thank you, thank you, thank you!!!."
"Immediately after using Ojai Energetics I saw the results. Being a personal trainer, and playing multiple sports, I'm on my feet all day. And as a result I would have aches and pain in my shoulders and legs. Not anymore! That's why I recommend Ojai Energetics products to all my clients. Not only are their products organic, they really do care about the environment."
"Initially the effect of this product on me was prolonged calm and elevated mood. I have also noticed that this product eliminates (for several hours) upper back and shoulder twinges and pain that can come from sitting at a desk for long periods of time – what a big plus for me."
"I use CBD to keep my brain well oiled and firing. When I don't use it, I'm constantly searching for words that are on the tip of my tongue. Ojai Energetics is my favorite of all the products I've tried."
"Website is well done, easy to navigate and learn from. Ordering was simple and [the] package arrived in 2 or 3 days. Instructions and information clear. Clean, high quality product. Reasonable pricing."
"The product comes with extensive description of the contents and how to determine the dose. Packaging is superb. I'm still testing it. I like it so far before bed."
Better Business Bureau Reviews
"Ojai CBD isn't the "Run Of The Mill" CBD. It is a bio available elixir that works tremendously! This company has an easy and clever way of customized dosing so I know I'm getting the right amount for me."
"SO glad an informed friend recently shared her experience with Ojai. 6-8 drops does the job, no THC effects at this dose, and the taste is very pleasant."
"Taking the elixir allows me to function – to work full-time as a special educator and to manage my day to day affairs independently. I am so grateful to have found Ojai Energetics! Also, their customer service is awesome!"
"Great product and great customer experience! The on-line order process, web site and information provided, including test data for individual batches, is a great example of customer service done well in an on-line world. The quality and effectiveness of the Full Spectrum Hemp Elixir has been life changing for me. I'm so happy I found this product and this company!"
Want To See What's In Your CBD? 
Our products go through a comprehensive quality assurance process. One of the steps involves third-party laboratory testing to ensure that all our products are safe and effective. A third-party test reviews the product for any heavy metals, pesticides, herbicides, and microbes to ensure it is safe for consumption. To see our testing results, match your lot number on our home page in the See What's In Your Product section to view your product's results. Take the first step to optimal living and function at total capacity, and try our organic, full-spectrum, and water-soluble CBD.