CBD is making a fashion statement finding new ways to bring its many health and wellness influences into the high profile industry. That was one of the talking points circulating around the room at EZ Studios in New York City at the book launch for model and entrepreneur Keshia Waldron Cumberbatch's latest release The Ten Commandments to Becoming a Modelpreneur. 
CBD on the Fashion Scene
The event was hosted by Creative Director and Stylist, Mykel C. Smith of Mykel C. Smith Creative. When putting together the event for Cumberbatch; he knew that adding a soothing element, like Ojai Energetics hemp elixir, to the glitz and glamour of another NYC fashion party would be the perfect touch.
"I was thrilled when Ojai Energetics decided to sponsor the book launch," said Smith. "I tried the CBD Elixir myself before the party and felt relaxed and ready-to-go almost instantly. It put me in the perfect mental space to handle the stress of a fashion event and book launch. I knew our guests were going to love it!" 
A-List Models, Chefs and Ojai Energetics
The open white space at EZ Studios gathered a who's who guest A-list of 150 exclusive invitees from the fashion and beauty industry. Bartenders and staff were decked out in special tracksuits designed and provided by sponsor Foraign, giving the chic event a modest and laid-back vibe, along with light bites provided by Chef Charlie Marshal of The Marshal and drinks provided by Bartenura. Ojai Energetics provided CBD Elixirs for guests to enjoy. 
Some of the industry guests present at the evening event included designer Richie Rich, supermodel Alicia Burke, Ralph Lauren model George Okeny, Marcus Teo of WWD, and Chung Kai of GQ Taiwan, among others. 
"I loved the Ojai Energetics CBD Elixir! CBD is a new space in fashion and beauty, but there are so many new opportunities for the industry to incorporate its health benefits. Not just for the models and people in front of the camera, but also for those of us working behind the scenes." – Chung Kai, GQ Taiwan 
"CBD is definitely in the future of fashion and beauty," said Marcus Blassingame of In Black Magazine. "The elixir was a perfect touch to another elegant event hosted by Mykel. I absolutely love the fact that it is organic."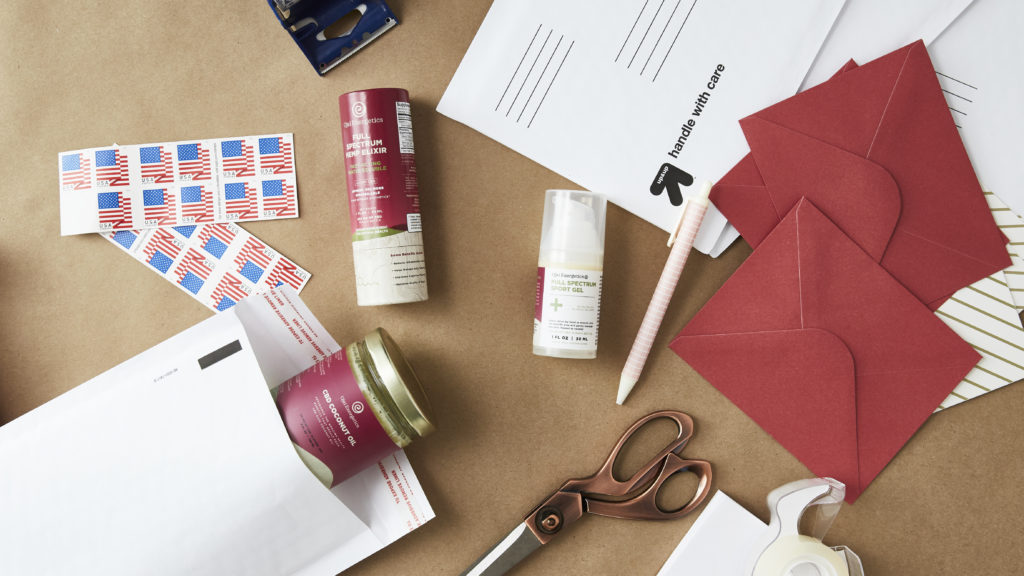 Ojai Energetics is All The Buzz
The conversation didn't stop there. Guests from the event kept the Ojai Energetics buzz going as they continued to see the many benefits of Ojai Energetics water-soluble CBD Elixir after taking their bottles home and putting them to the test. 
"I put a few drops in my coffee so I have a wakeful, relaxed feeling instead of jitters. It's calming and I can tell it's organic and made well. When I use the Ojai CBD Elixir, I feel relaxed and not tired." – Jillian Sage, Queen Gotham/Influencer
Professionals in the fashion and beauty industry are continuing to find innovative ways to incorporate CBD. Whether it's giving the gift of chill to a model before hitting the runway or infusing your favorite skincare products, CBD benefits can be felt from the inside-out.
Next stop Fashion Week?
Share the Love!
We'd love to hear how you are enjoying CBD. Send us your pictures and follow us on social media to stay in touch!
If you're looking to purchase the best CBD online, take a look at our Ojai Energetics Shop. Here you can buy CBD Coconut Oil, full-spectrum CBD oil, and more. Contact us today for more information.