LIFEAID Beverage Co. Launches the Brand's First Cannabidiol–infused Beverage Formulated with Ojai Energetics' Fast-Acting and Most Bioavailable THC-free Broad-Spectrum Hemp Blend on the Market
Ojai Energetics, producers of patented protected water-soluble CBD, are proud to support LIFEAID Beverage Co. in the formulation of its own CBD drink. LIFEAID Beverage Co.® is committed to providing consumers the highest quality CBD beverage product at the best possible price and is the brand behind the top-selling fitness and recovery drink FITAID®.
"We are excited to officially announce the first of many integrations and partnerships with noteworthy brands in the food and beverage industry," said Will Kleidon, Ojai Energetics CEO and founder.

"We pioneered the best encapsulation technology for cannabinoids, and it is protected by our issued patents. We love that we provide the highest quality, stable, and safe encapsulated formulas for the market."
CBD Drink Formulation Top Priority for Reputable Beverage Producers
As noted recently in the Wall Street Journal, the FDA's concern over CBD safety—and the resulting cautions to producers—have underscored the importance of responsible formulation and top quality, proven CBD producers in the beverage supply chain.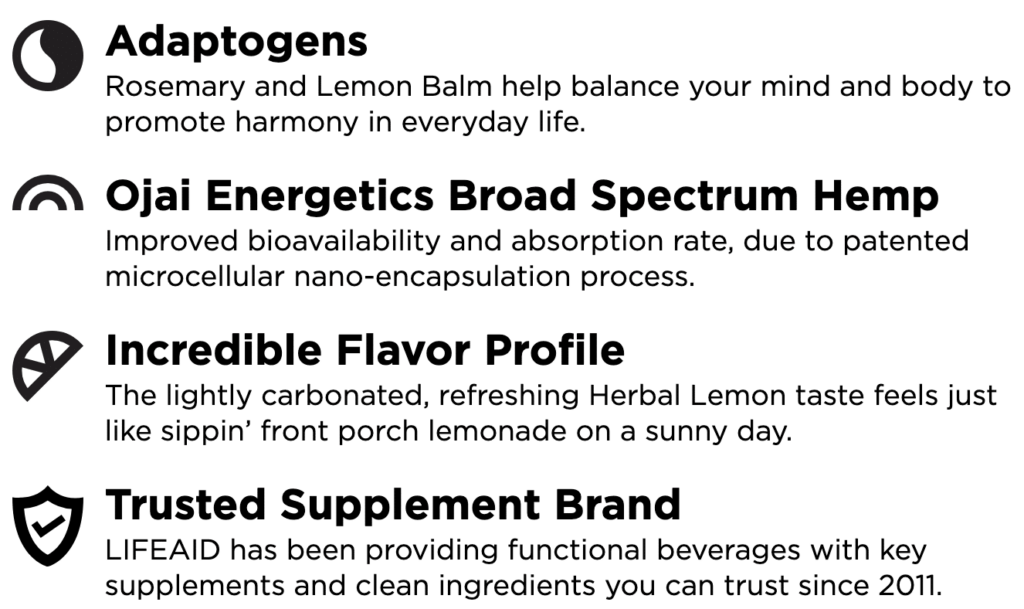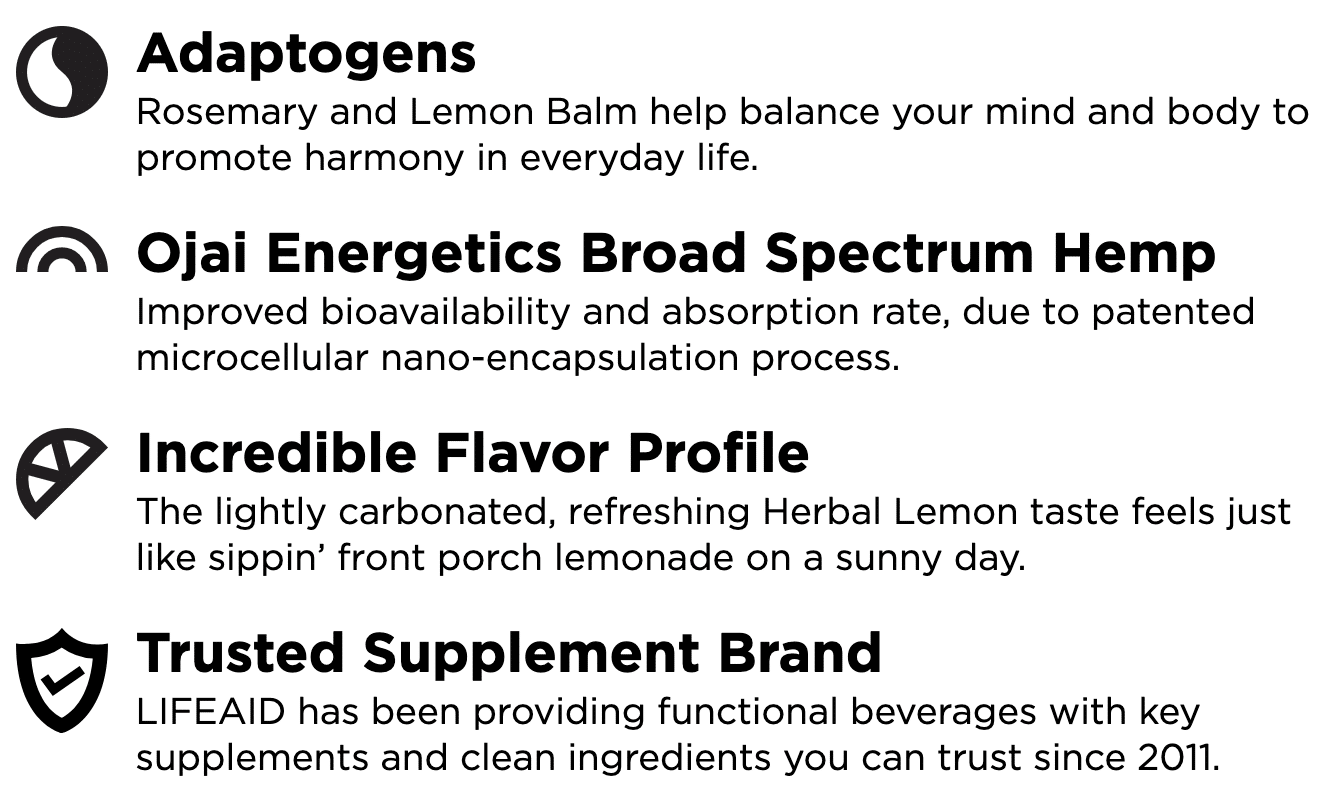 CBD & Natural Ingredients
LIFEAID CBD contains 20mg of water-soluble broad-spectrum extract powered by Ojai Energetics' technology. The 'Herbal Lemon' flavored drink contains natural ingredients and has zero sodium, zero caffeine, and no artificial sweeteners of flavors. All LIFEAID beverages are developed by beverage scientists and biochemists who work closely with co-founders Aaron Hinde and Orion Melehan.
Ojai Energetics's Commitment to Quality
"We're proud to support the production of the LIFEAID CBD drink, as it is a great vehicle for consumers to benefit from Ojai Energetics' patented CBD delivery technology," says Kleidon. "Quality, safety, and consumer trust are objectives that LIFEAID CBD and Ojai Energetics share. We trust that CBD beverage customers will favor those with credibility and an unwavering commitment to quality."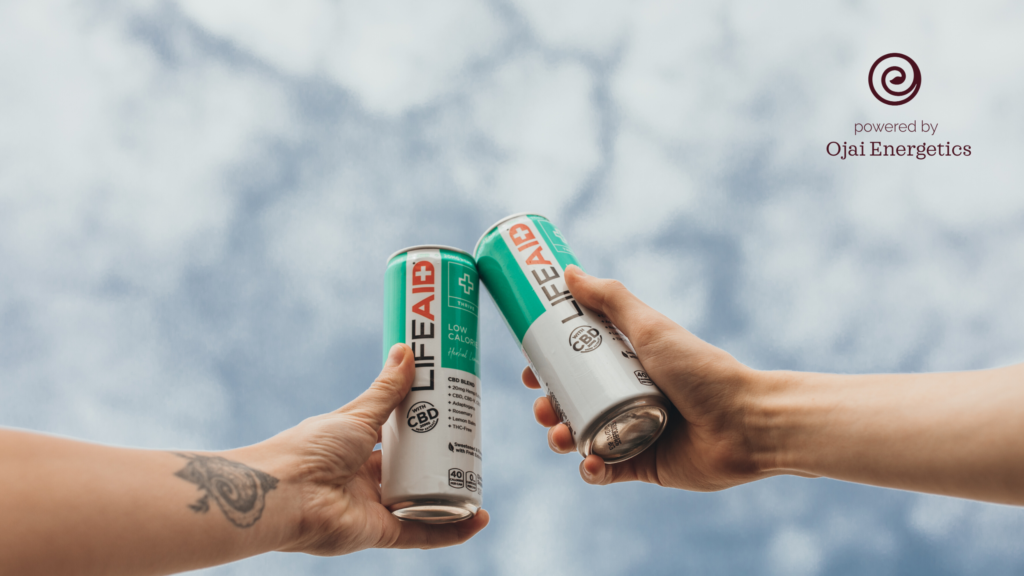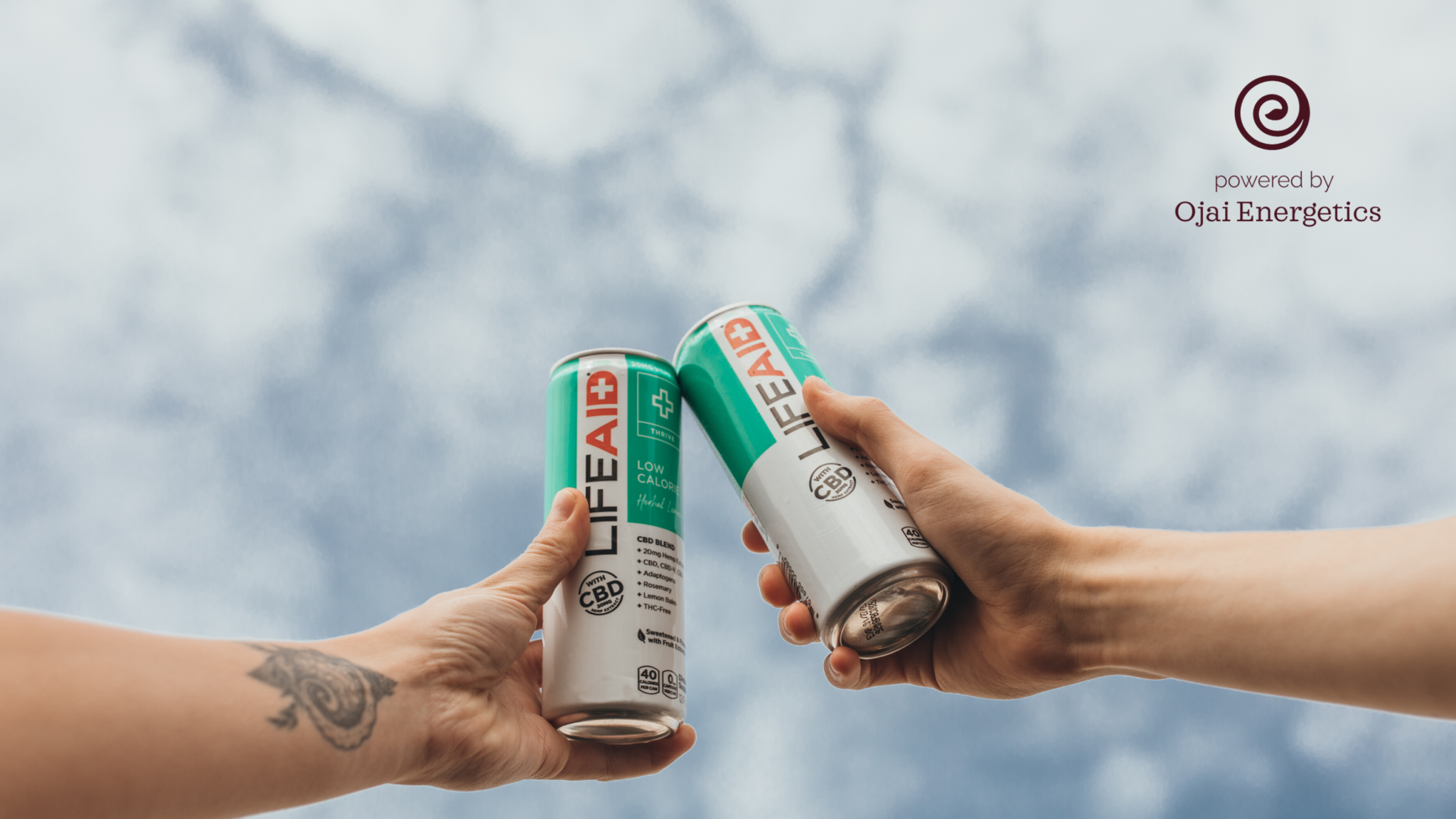 CBD Hot Commodity
According to the previously-cited WSJ article, some mainstream companies looking into drinks and snacks containing CBD are slowing that work and some brands' sales have fallen as much as 30 percent in recent months. LIFEAID sold out of 200,000 units of its CBD beverage within 36 hours of making it available online and is now negotiating in-store availability with several retailers.
LIFEAID Taking Lead
With a focus on great-tasting, wellness-enhancing and solutions-driven supplement products, LIFEAID Beverage Co. has become a trusted brand among health and performance-conscious consumers. LIFEAID offers a range of "vitamins you'll actually enjoy drinking" including: FITAID, FOCUSAID, PARTYAID, IMMUNITIYAID, LIFEAID, GOLFERAID and the newly launched and keto-friendly FITAID ZERO and FITAID RX ZERO. The FITAID line is currently the #1 Post-Workout Recovery Drink in America as well as the Official Sponsor of the U.S. Spartan Race Series. Visit lifeaidbevco.com for more information.
Media Contact:
Lisa Buyer
561-703-8555
lbuye@thebuyergroup.com