Historically, CBD has been wrapped up in the war on drugs in the US and around the globe. The good news is that the stigma is changing, and CBD is becoming recognized for what it is—a compound independent from the world of marijuana. 
While we're moving in a positive direction, the legal status of hemp-derived CBD varies from country to country and even state to state. Not only that, but its legality is tied up in regulation, which means that even where it's legal, growing, producing, and purchasing CBD can come with complications. Let's dive deeper into the laws around CBD in some of the biggest countries in the world.
Is CBD federally legal in the U.S.?
It's true — CBD is federally legal in the U.S. This is thanks to the 2018 Farm Bill, which made massive progress on the legalization of CBD by removing hemp from the Controlled Substances Act. Hemp can now be legally cultivated on U.S. soil under strict regulations, like not containing more than 0.3% THC. 
Although growing hemp is technically legal, some CBD products are in a legal unknown, with the FDA refusing to make a rule or regulation and only offering non-binding, non legally enforceable FAQs that some forms of CBD are not allowed in food or beverage. However, the U.S. is unique in that state laws can overrule CBD federal law. A handful of states permit CBD food and drink products to be manufactured and sold, but in most others, it's prohibited.
Is CBD oil legal in all 50 U.S. states?
So, is CBD legal in all states? No. But it is legal in some. Here's a quick look at CBD's legality in each U.S. state.
U.S. states allowing recreational or medicinal use of hemp-derived CBD products
These states allow recreational or medicinal use of hemp-derived CBD products:
Alabama

Alaska

Arizona

Arkansas

California

Colorado

Connecticut

Delaware

Florida

Georgia

Hawaii

Indiana

Iowa

Kansas

Kentucky

Louisiana

Maine

Maryland

Massachusetts

Michigan

Minnesota

Mississippi

Missouri

Montana

Nebraska

Nevada

New Hampshire

New Jersey

New Mexico

New York

North Carolina

North Dakota

Ohio

Oklahoma

Oregon

Pennsylvania

Rhode Island

South Carolina

South Dakota

Tennessee

Texas

Utah

Vermont

Virginia

Washington

Washington D.C.

West Virginia

Wisconsin

Wyoming
U.S. states where hemp-derived CBD with any amount of THC is banned
As of September 2021, Idaho is the only U.S. state to have prohibited the cultivation, distribution, and use of CBD.
Is CBD illegal in South America?
It's no secret that South America has had a complicated history with cannabis. Still, despite this, many countries in this region are making strides toward legalizing or decriminalizing the use of cannabis and CBD. 
CBD itself is highly unregulated in South America, and few laws target this hemp product directly. Instead, they address cannabis—hemp included. 
Confused about cannabidiol legality? These are the CBD restrictions in each South American country:
Argentina:

Cannabis is decriminalized in Argentina for personal use, and CBD is available with a prescription.
Bolivia:

Cannabis, and therefore hemp products, are illegal in Bolivia.
Brazil:

Medical CBD is legal, and licenses can be issued through

Anvisa.
Chile:

CBD is decriminalized in Chile for medical purposes or recreational use.
Colombia:

CBD is legal in Colombia..
Ecuador:

CBD is prohibited in Ecuador under the Health Code.
Guyana:

Guyana doesn't distinguish between hemp and marijuana, so both plants and their derivatives are considered illegal.
Paraguay:

CBD oil is legal for medical use only. However, Paraguayan law doesn't penalize possession of fewer than ten grams of recreational cannabis and hemp products.
Peru:

CBD is legal for medical use and recreational use of up to two grams or where the THC content is less than 1%.
Suriname:

Cannabis is banned, making CBD illegal here.
Uruguay:

CBD is entirely legal in Uruguay and is available in stores.
Venezuela:

CBD is banned in Venezuela.
Is CBD legal in Canada?
Under the Cannabis Act, CBD products are legal in Canada when sold in compliance with its regulations. However, much like in the U.S., the many provinces of Canada have their own laws, which can differ from federal rulings. You can purchase CBD oil over-the-counter for the most part, but age requirements and purchasing restrictions may apply.
Until October 2019, a wide range of CBD products were legalized in Canada, including seeds, oils, extracts, topicals, and edibles.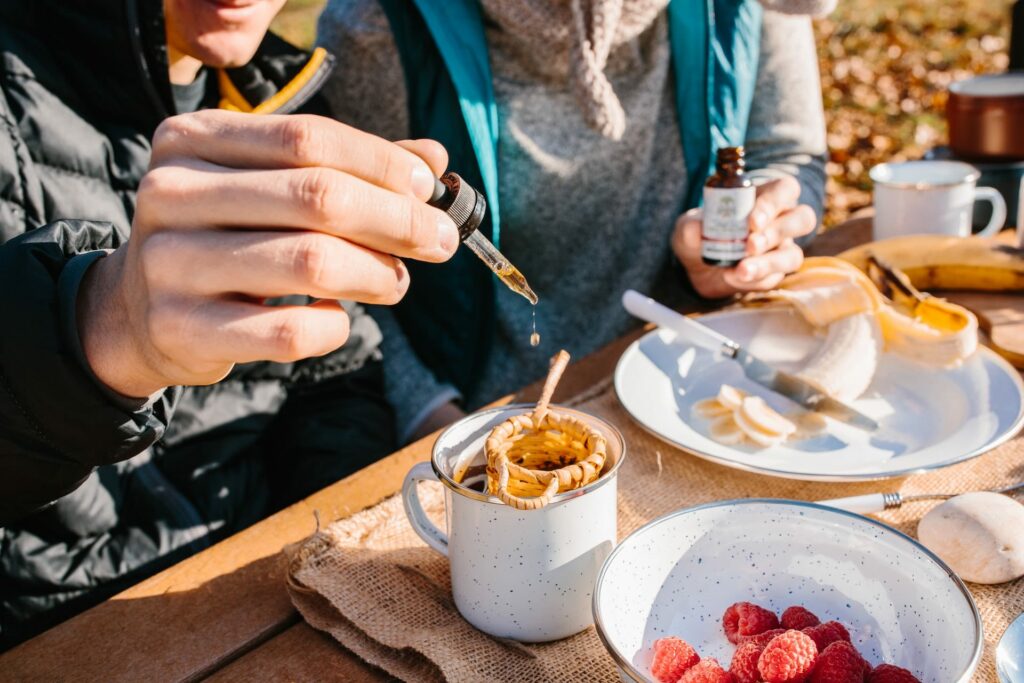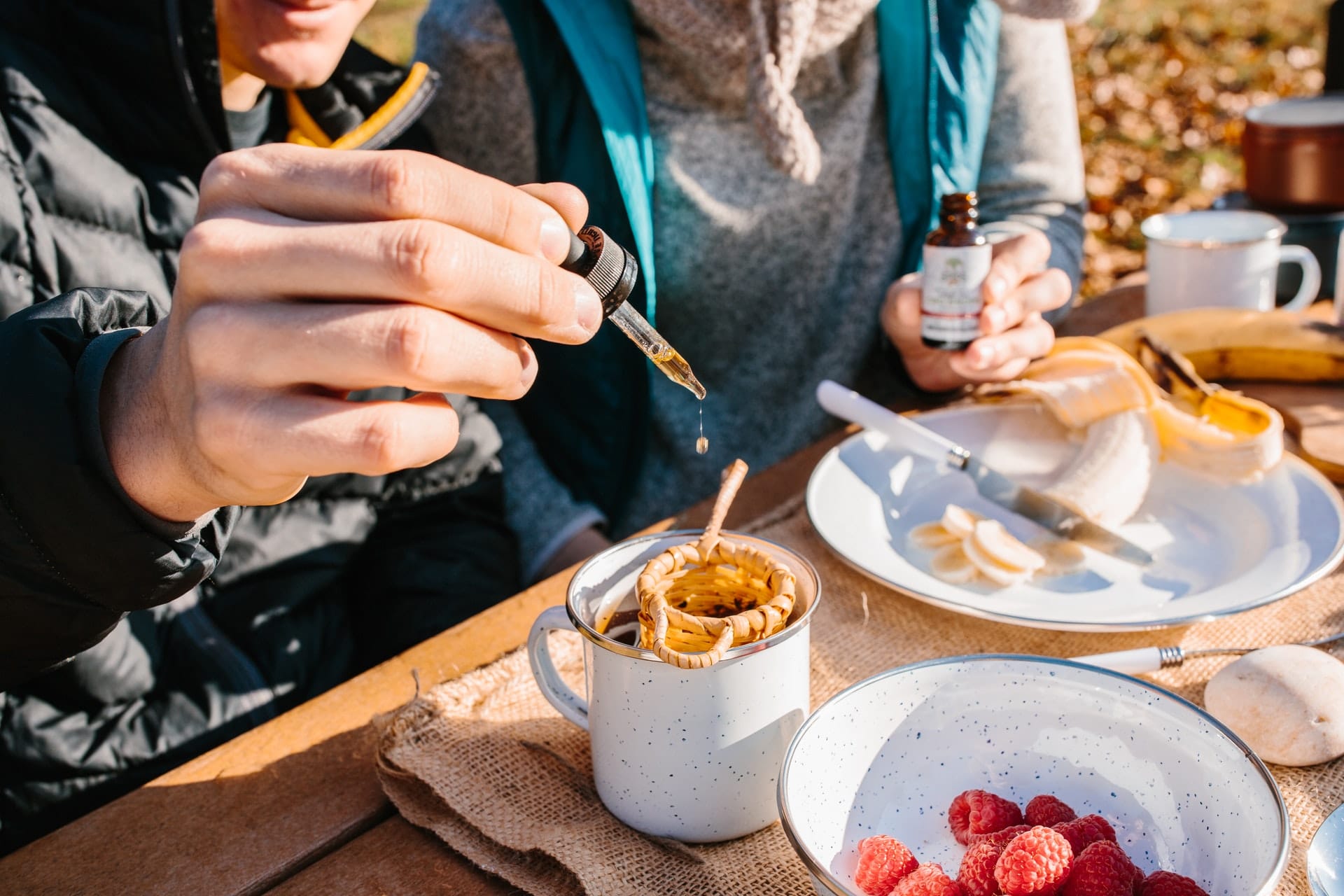 Is CBD legal in Asia?
Even though our oldest record on cannabis use comes from a Chinese Emperor in 2727 B.C., attitudes toward CBD in many Asian countries remain conservative.
Asian countries where hemp-derived CBD is banned
 In these countries, cannabis and its derivatives are banned or illegal:
Afghanistan

Bangladesh

Bhutan

Cambodia

Indonesia

Iran

Iraq

Kazakhstan

Kuwait

Kyrgyzstan

Laos

Lebanon

Mongolia

Myanmar

Nepal

North Korea

Pakistan

Qatar

Saudi Arabia

Singapore

Sri Lanka

Syria

Tajikistan

Timor-Leste

Turkmenistan

The United Arab Emirates

Uzbekistan

Vietnam
Asian countries where hemp-derived CBD products are restricted
CBD use is restricted in the countries and regions below. In some cases, CBD products with between 0% and 0.3% THC may be legal for consumption, but it's best to check national laws:
China

Hong Kong

India

Japan

Russia 
Asian countries where only medicinal use of hemp-derived CBD products is allowed
Finally, these Asian countries permit the use of CBD in a medical context:
Israel

Malaysia

Philippines

South Korea

Taiwan

Thailand

Turkey
Is CBD legal in Europe?
Ah, Europe. With its historical landmarks, great food, and progressive laws, what's not to love? Certain parts of Europe are famous for their relaxed laws regarding recreational cannabis use, but does this extend to CBD? 
The European Union considers CBD a Novel Food, which comes with its own sets of regulations, including appropriate labels and, in the case of CBD, derived from hemp containing less than 0.2% THC. 
Nevertheless, each European country has its own set of regulations around the use of CBD products, as outlined below,
European countries where hemp-derived CBD is banned
These European countries consider CBD products illegal:
Albania

Andorra

Armenia

Belarus

Republic of Georgia

Lithuania

Moldova

Monaco

Montenegro

Slovakia
European countries where hemp-derived CBD use is restricted 
In most countries below, you can purchase CBD either in-store or online, but some restrictions may apply. For example, in Estonia, CBD extracts are permitted, but food products are not. In Greece, all CBD products are legal, but they must contain less than 0.2% THC:
Austria

Belgium

Bulgaria

The Czech Republic

Denmark

Estonia

Finland

France

Germany

Greece

Hungary

Iceland

Ireland

Italy

Latvia

Liechtenstein

Luxembourg

Netherlands

Poland

Romania

Serbia

Slovenia

Spain

Sweden

Switzerland

Ukraine

The UK
European countries where medicinal use of hemp-derived CBD products is allowed
In this handful of European countries, CBD products are only available through a prescription:
Malta

North Macedonia

Norway

Portugal
CBD legal status in Australia
In 2015, Australia legalized medical cannabis and CBD oil that contains at least 98% cannabidiol and less than 2% of other cannabinoids, including THC. CBD recently went from a Schedule 4 (prescription) drug to a Schedule 3 product, meaning Australians should be allowed access to low-dose CBD over-the-counter at a pharmacy. Sounds promising, right? Unfortunately, no CBD products are currently approved under the Therapeutic Goods Administration that meet the strict Schedule 3 criteria.
General Practitioners and other authorized prescribers can write you a prescription for CBD, but it's not yet a popular treatment in Australia. For those who do manage to obtain a prescription, the high cost of use may be another barrier.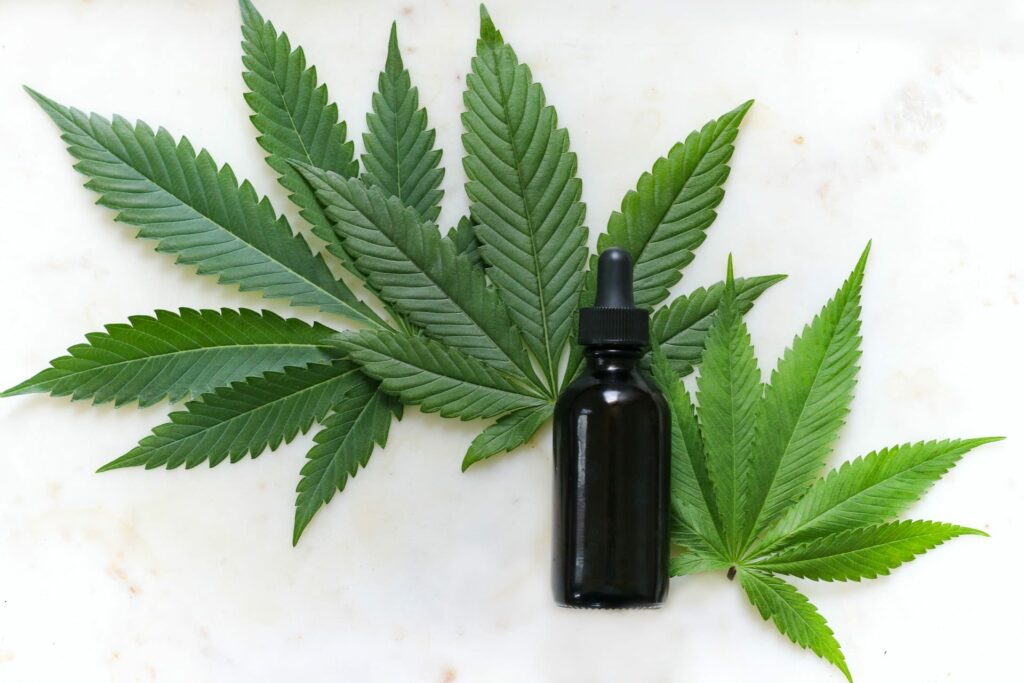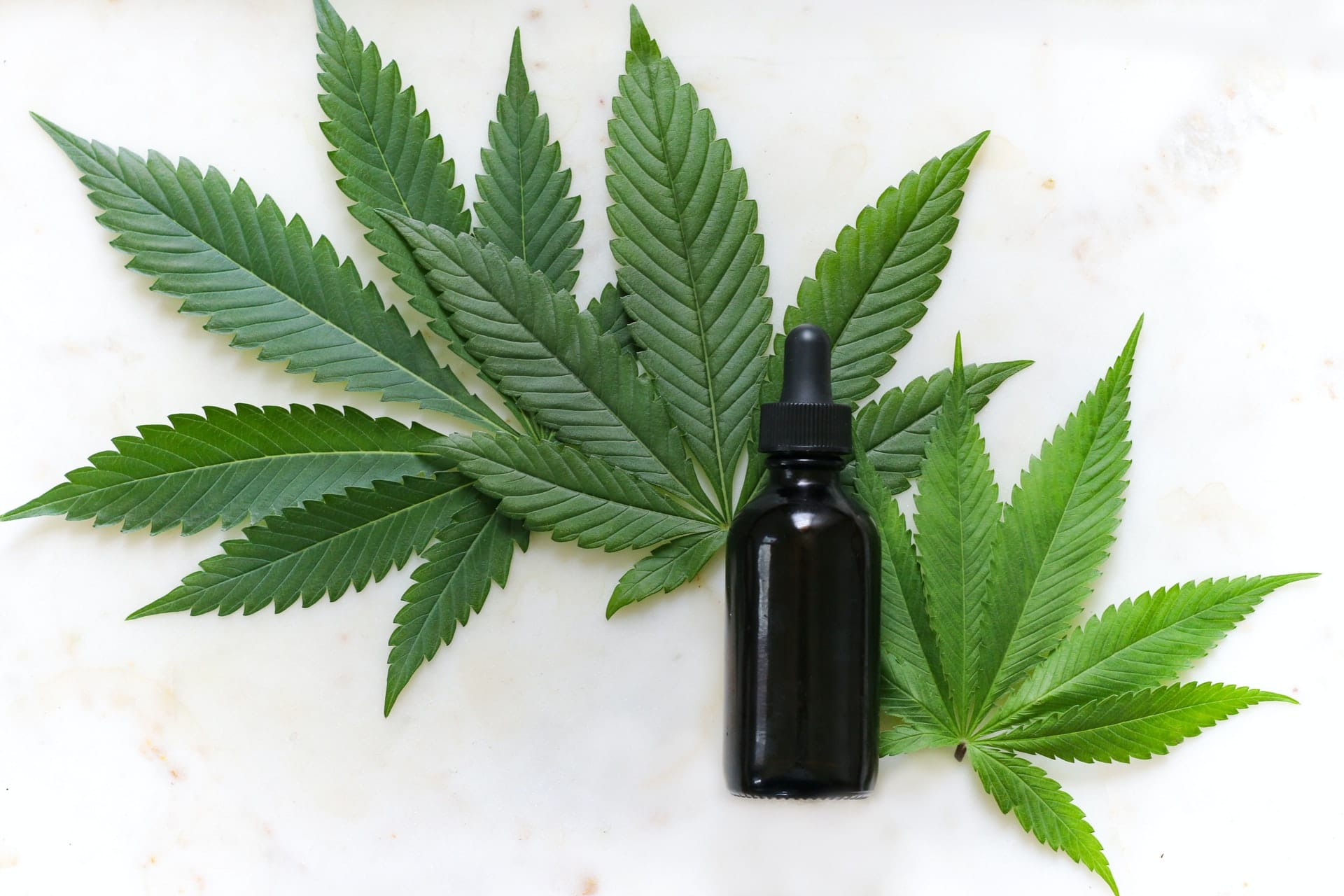 Is CBD oil legal in New Zealand?
In New Zealand, CBD oil is legal as a prescription medication. You have two main options when it comes to getting a prescription. The first is to consult your doctor, and the second is by consultation through a clinic specializing in cannabis prescriptions.
Given the lack of CBD presence in the country, getting a prescription through a General Practitioner may be difficult. This is because GP's in New Zealand have a lack of confidence in prescribing CBD.
Is CBD legal in Africa?
Africa has strict laws regulating the use of cannabis and CBD products. There are no laws separating cannabidiol from cannabis and marijuana in most African countries, meaning any bans on cannabis use also apply to products such as CBD oil. 
African countries where hemp-derived CBD is banned
If you're curious, here's the list of African countries that have banned CBD:
Algeria

Angola

Benin

Botswana

Burkina Faso

Burundi

Cameroon

Chad

Côte d'Ivoire

Egypt

Democratic Republic of Congo

Equatorial Guinea

Eritrea

Ethiopia

Gamon

The Gambia

Guinea

Guinea-Bissau

Kenya

Liberia

Libya

Madagascar

Mali

Mauritania

Mozambique

Namibia

Niger

Rwanda

Senegal

Sierra Leone

Somalia

Sudan

Tanzania

The CAR

The Congo

Togo

Uganda
African countries where hemp-derived CBD use is heavily restricted
There are a couple of countries in which obtaining hemp CBD oil is restricted but possible, including:
African countries where medicinal use of hemp-derived CBD products is allowed
CBD products can be obtained through a prescription in all other African countries and must abide by strict regulations, including: 
Eswatini (Swaziland)

Lesotho

Malawi

Morocco

Nigeria

Zambia

Zimbabwe
Is hemp oil legal in the Middle East?
Attitudes toward CBD use in the Middle East are conservative, with very few countries in this region decriminalizing the use of cannabis and its derivatives. In some areas, such as Saudi Arabia, possession of CBD can be interpreted as drug trafficking, for which the maximum penalty is the death sentence.
Funnily enough, one country in this region—Israel—is a major exporter of cannabis and plays a significant role in funding and conducting research into cannabinoids and their medical and recreational applications. Despite this, Israel only allows CBD use with a prescription, although recreational use is decriminalized. 
Since each Middle Eastern country has its own laws and regulations around CBD use, it's wise to do your research before attempting to obtain these products while living or traveling in this region.
Is CBD legal where you live?
Before getting started on your CBD journey, it's essential you understand the legality of CBD in your country or state. We don't encourage anyone in a country where CBD is banned to attempt to purchase these products online. If you're unsure, take a look at the list of countries where we are currently able to ship in our FAQs. 
If you are in one of the lucky regions that support the use of CBD, it's time to move to the next phase—choosing a product that is right for you. 
Here at Ojai Energetics, we give you peace of mind knowing what you're consuming is regulated by 3rd party labs with FDA inspected manufacturing. Our Full Spectrum Hemp Elixir is a 100% organic, water-soluble product that's highly bioavailable, meaning you'll feel the effects almost instantly and get more bang for your buck.